15+ Best Online Motion Graphics Courses for Self-Learners (2023)
Disclosure: This post may contain affiliate links. We get a commission at no cost to you, if you opt for a paid subscription or make a purchase through our links. You can read more about our affiliate disclosure in our privacy policy.
---
Looking to learn motion graphics? There are lots of teach-yourself online courses available to help you get started.
However, if you did some Googling, you'll agree with us that the process of finding the right online course has been overwhelming and time-consuming.
We hope your search will end here because in this article, you'll find the best and most comprehensive of resources you'll need (from entry to intermediate level) to learn about motion design, animation techniques, tools and more.
So, without further ado…
Navigate to where you wanna go
Best Motion Graphics Courses for Absolute Beginners
Mastering the Tools
Motion Design for UX/UI and Web Animations
Motion Design for Branding
Motion Graphics for Typography
Motion Graphics for Collage Animation
Stop-Motion Animation Courses
---
The Fundamentals of Motion Graphics
Motion graphics can be used to convey concepts, storytelling, and provide information in a way that your audience can easily understand and remember.
They can also deliver immersive and interactive experiences in augmented reality (AR) and UX/UI animations.
Additionally, motion graphics can be used to bring static illustrations to live and provide amazing visuals for brand presentations.
If you're just starting off, the following are key skills you should focus on learning to build a strong foundation in this field.
1. Design principles
It's important to develop an understanding of the basics of design principles like composition, colour theory, typography, and visual hierarchy.
2. Storytelling
You're most likely to be involved in different stages of a motion design project. From planning the concepts and creating storyboards to editing raw footage and adding visual effects. So it's important to master the art of telling compelling stories through your work, and to engage and captivate your audience.
3. Animation techniques
You'll be applying various animation techniques throughout the course of your learning. So, familiarize yourself with key techniques like keyframe animation, easing, timing, squash and stretch, anticipation, staging and more.
4. Sound design
Having a basic understanding of sound design like how to incorporate sound effects and music into your work can be very useful.
---
Disclosure: This post may contain affiliate links. We get a commission at no cost to you, if you opt for a paid subscription or make a purchase through our links. You can read more about our affiliate disclosure in our privacy policy.
Best Motion Graphics Courses for Absolute Beginners
Our recommended list below contains the best course content and are taught by experienced industry experts to help you build a solid foundation in motion graphics.
1. The Path to MoGraph – Intro to Motion Design
This free 10-day course by School of Motion will give you an in-depth look at what it takes to be a Motion Graphics Designer.
Through in-depth case studies and lots of extra learning materials, you'll learn about the principles, techniques and the software motion designers use.
For an absolute beginner who wants pursue a career in motion graphics and design, we highly recommend you learn 'The Path to MoGraph; as it sets a foundation for further learning and provides you with an opportunity to get a taste of what to expect from a job in motion graphics and design.
2. Fundamentals of Animation in After Effects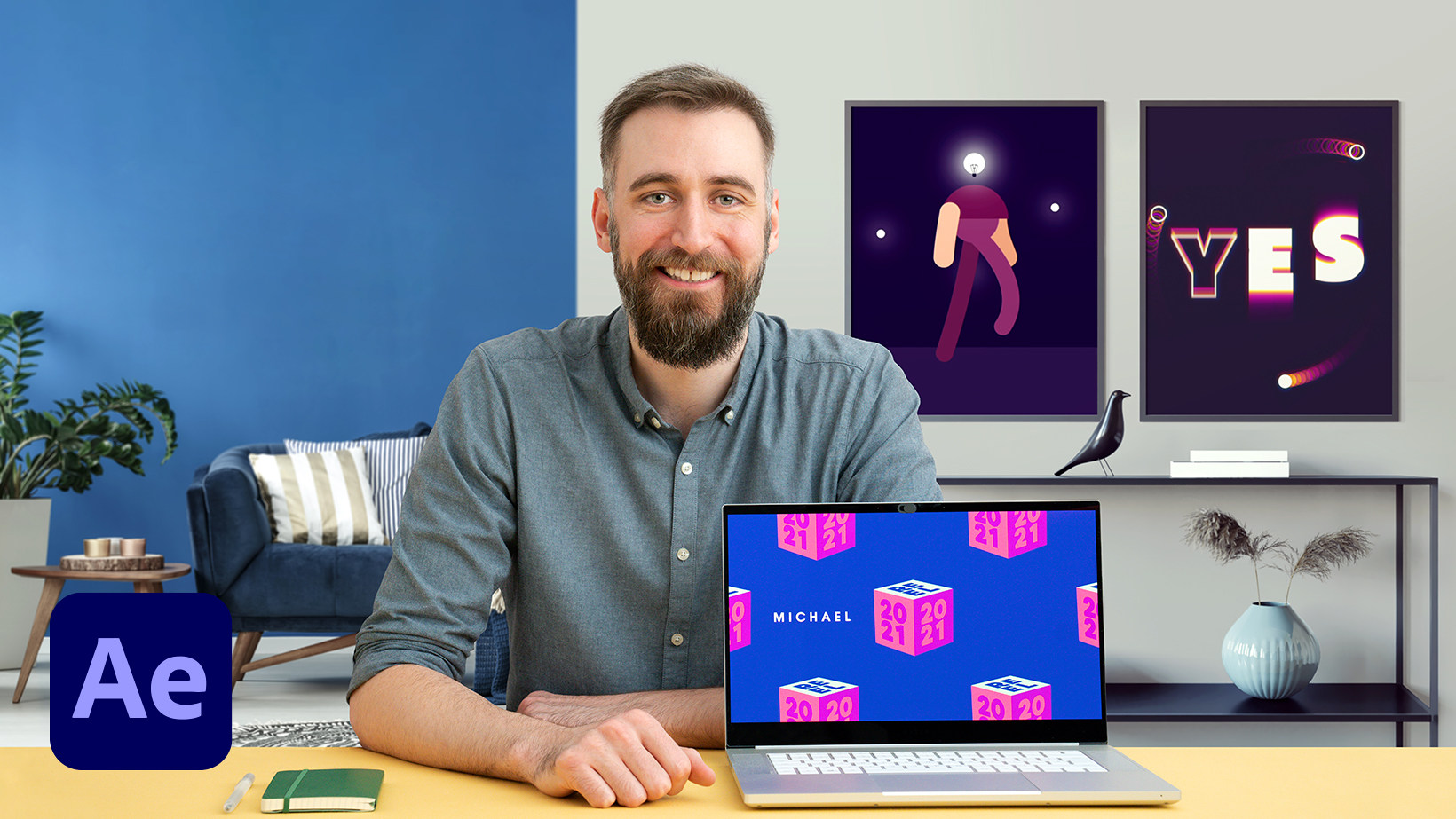 Adobe After Effects is one of the most commonly used software to create design and animation. If you have not used the software before and want to get started, your course teacher Michael Tierney will walk you through the tools and interface of After Effects.
You will be taught the principles of motion design and learn how to take full advantage of After Effects.
By the end of the course, you'd have acquired basic animation techniques and be able to create your very own showreel for your portfolio.
You can purchase this course on Domestika to start learning. But we recommend the Domestika Plus subscription. From just $9.99/month, you get access to this course, and thousands more additional courses and learning resources on their platform.
There's a promotion available too. More details below:
3. Basic Principles of 3D Animation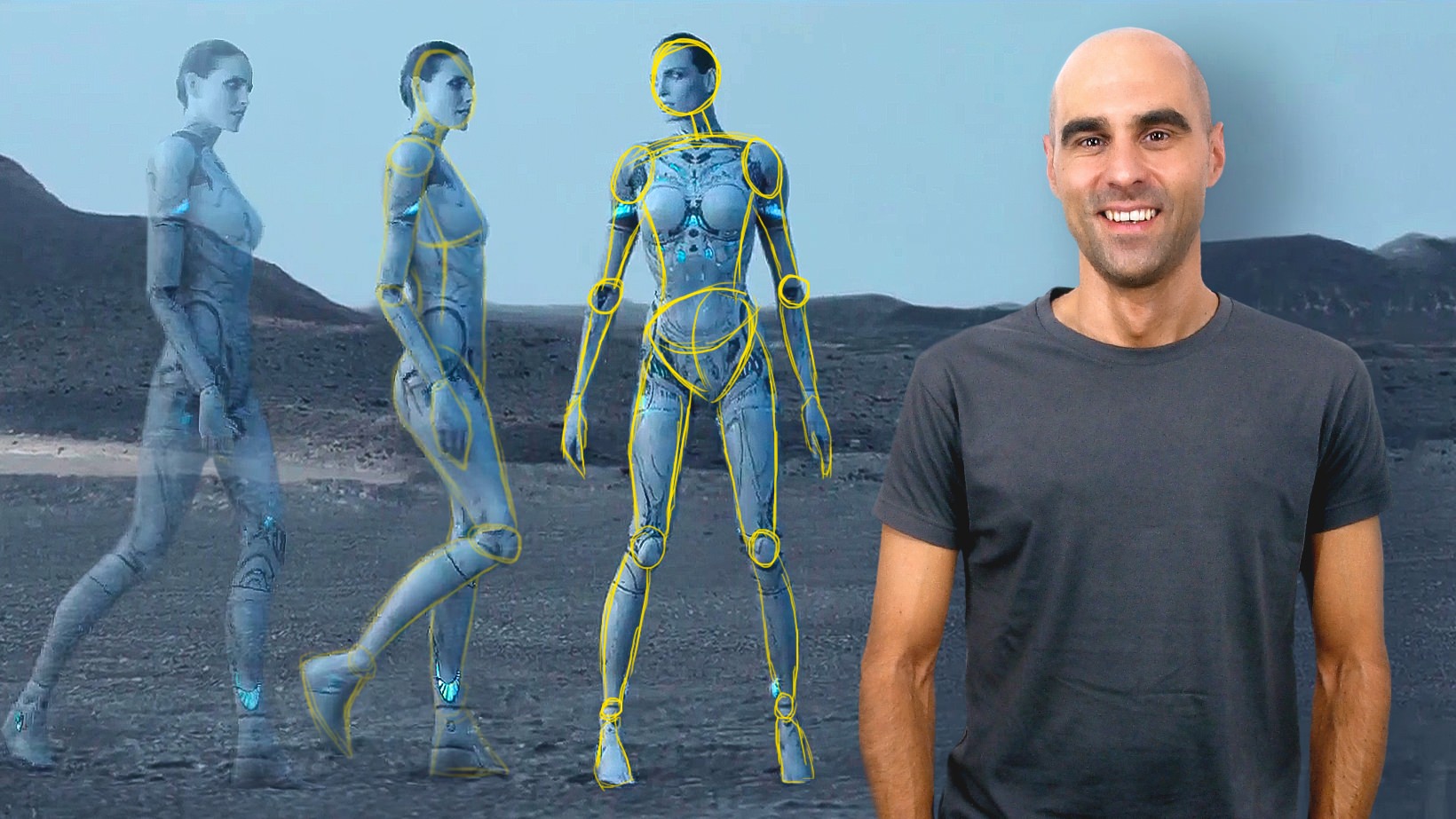 This course teaches the essential principles for getting started in 3D animation, making it ideal for anybody interested in the field 3D but unsure where to begin.
By the conclusion of this course, you will have mastered the fundamentals of 3D animation and will be able to create your own 3D animated projects.
Though this course is taught in Spanish by 3D animation expert Hugo García, you will have no problem learning as English subtitles are included in his simple step-by-step 20 lesson videos.
---
Mastering the Tools
Once you familiarized yourself with the fundamentals, your next level of learning would be to get familiar with the different types of software which you will be using day to day.
The following courses cover to most common ones. With comprehensive course lessons and tutorials, they are designed for beginners to intermediate-level motion designers.
The following recommended online courses will help you develop and level up your motion design and animation skills.
1. Learn Adobe After Effects CC for Beginners

or get unlimited access with 30% off
Conducted by popular film-making and video editing guru Jordy Vandeput, you will have a wonderful experience learning Adobe Effects from scratch with his complete introduction guide.
By the end of the course, you'll have a solid foundation in Adobe After Effects and be able to create your own visual effects and motion graphics.
You can get started for free or sign-up for a yearly membership to enjoy unlimited access to all of the  other online classes on Skillshare. There's also a promotion available. More details below:
2. Blender Beginner Course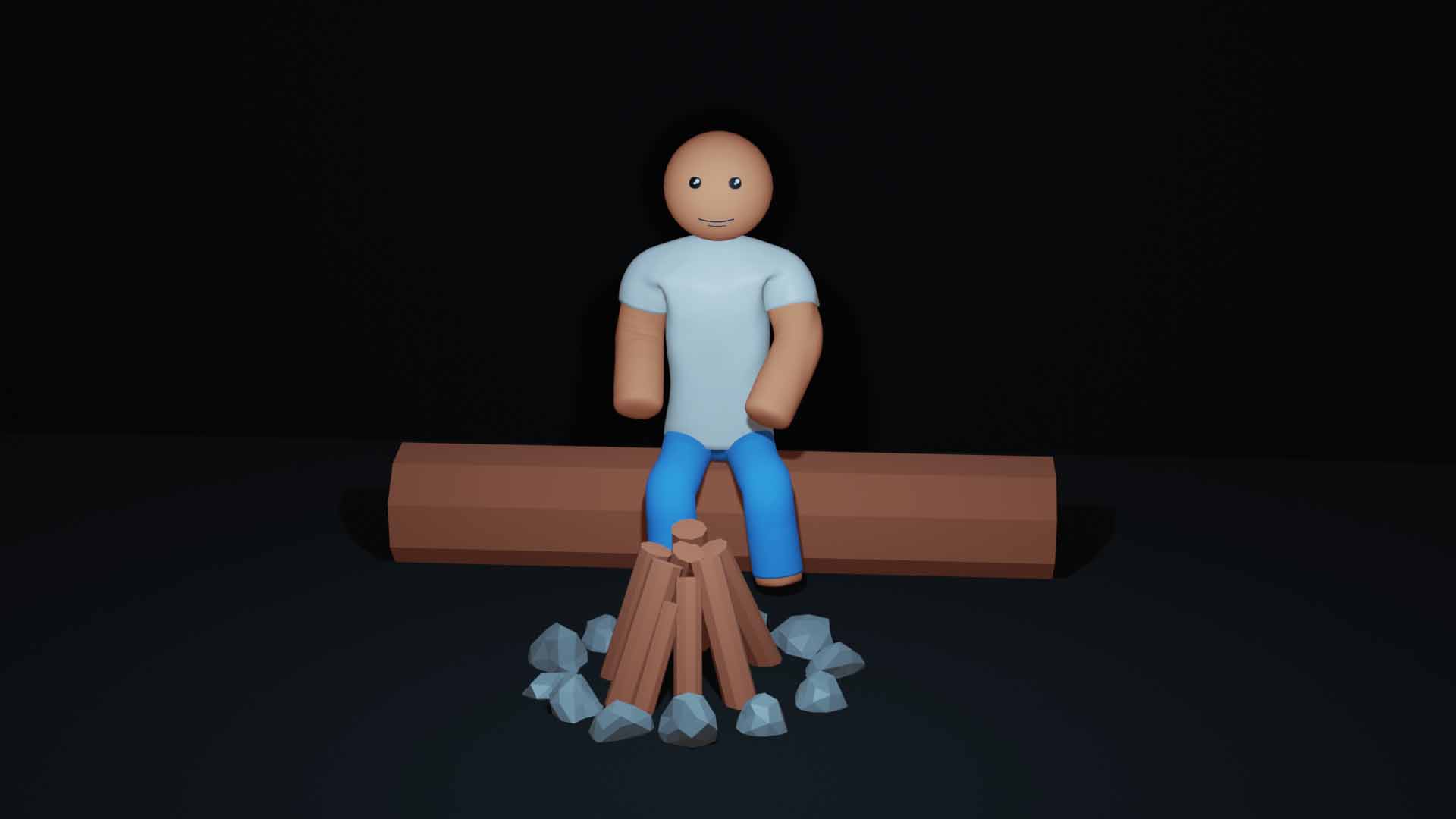 or get unlimited access with 30% off
Blender is a super powerful tool to create professional-quality 2D and 3D animated visuals. This course is designed for those who have never used Blender before.
After completing the course, you'll have the acquired skills to take on more advanced Blender courses.
3. Character Animation Basics: Combining Techniques in Adobe After Effects, Animate, and Photoshop

or get unlimited access with 30% off
We highly recommend this course if you want to get started in integrating frame-by-frame animations into your project workflow.
Throughout the course, you will learn the fundamentals of working with three software tools – Adobe After Effects, Adobe Animate, and Adobe Photoshop and learn how to switch between them in expanding your options for animation.
4. Introduction to Cinema 4D: A Beginner's Animation Guide


or get unlimited access with 30% off
Want to pick up an additional motion graphics tool? This ultimate beginner's course is designed to help you learn Cinema 4D from scratch. You will also learn various hands-on tip & tricks to use Cinema 4D the right way and develop a fast and efficient workflow.
For those who already have some experience in Cinema 4D, there will be a lot of new and interesting things you can pick up, as you follow through the program of this course.
5. Mixed Media Animation in Procreate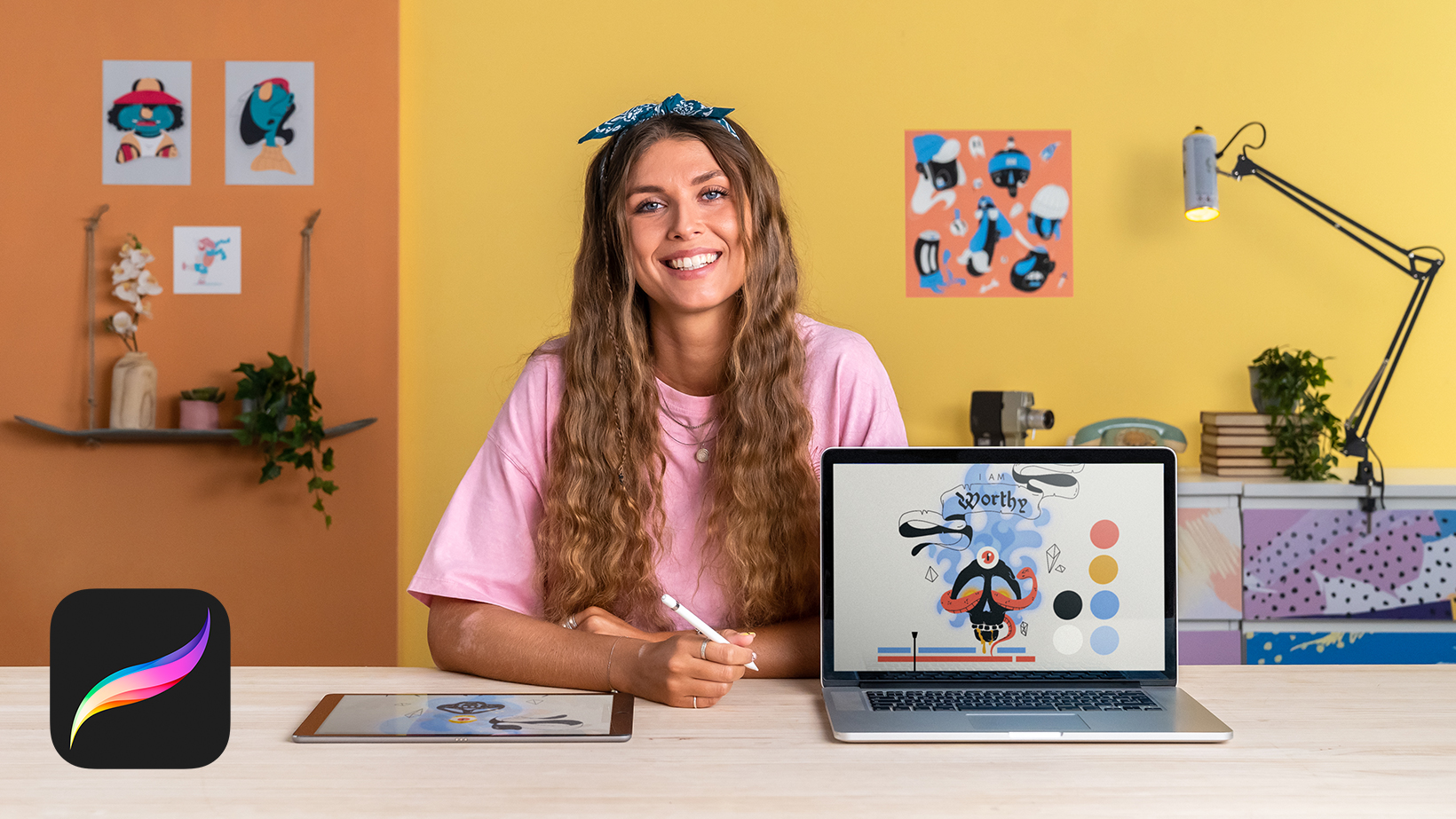 If you want to take your Procreate illustrations to the next level, Caroline Kjellberg will teach you how to turn your illustrations and graphics to live!
You will master the fundamentals of frame-by-frame 2D animation with Procreate for iPad Pro.
Besides that, you will also learn the tools you need to create captivating and engaging animations, from creating a storyboard, to shooting your sequence and design a mixed media looping animation of your own, you can share online.
---
Motion Design for UX/UI and Web Animations
1. Motion Design with Figma
Motion Design with Figma by ZTM is the most comprehensive online course you can learn about Motion Design using Figma.
You will learn how to incorporate motion graphics and animation to your project in Figma like a pro! You will also learn about modern Motion Design principles and work on a hands-on and real-world design project alongside a design industry pro.
This course will push and challenge you to progress from being an absolute beginner in motion design and UX/UI, to being a very skilled and industry-ready Motion Designer. Certificates are given upon completion of the course.
If you're ready to accept the challenge, jump right in!
2. Figma Prototyping & Animations: Design Interactive Prototypes

or get unlimited access with 30% off
Prototyping is a vital skill that every UI/UX designers should have. This course though, will take you to the next level of prototyping in Figma!
You will learn about the various types of animations and interactions, as well as the fundamentals of prototyping to interactive elements, which are essential to developing a successful product.
This course is also suitable for all skill levels.
3. Figma Design: Landing page + Lottie GIF Animations

or get unlimited access with 30% off
This online tutorial will teach you how to create a simple landing page using the Lottie Animations in Figma. You will learn the fundamentals of Lottie animations and how to incorporate them into your design.
By the end of the tutorial, you will be able create a lovely and interesting landing page.
---
Motion Design for Branding
1. Beyond the Logo: Storytelling with an Animated Logo & Brand Video

or get unlimited access with 30% off
Nothing beats seeing a logo and business identity come to life through motion design and animation!
Whether you're a beginner or a seasoned graphic designer, this course teaches you how to draft a brief, a storyboard, and animate your very own brand presentation video with After Effects.
---
Motion Graphics for Typography
1. Expressive Typography in Motion with After Effects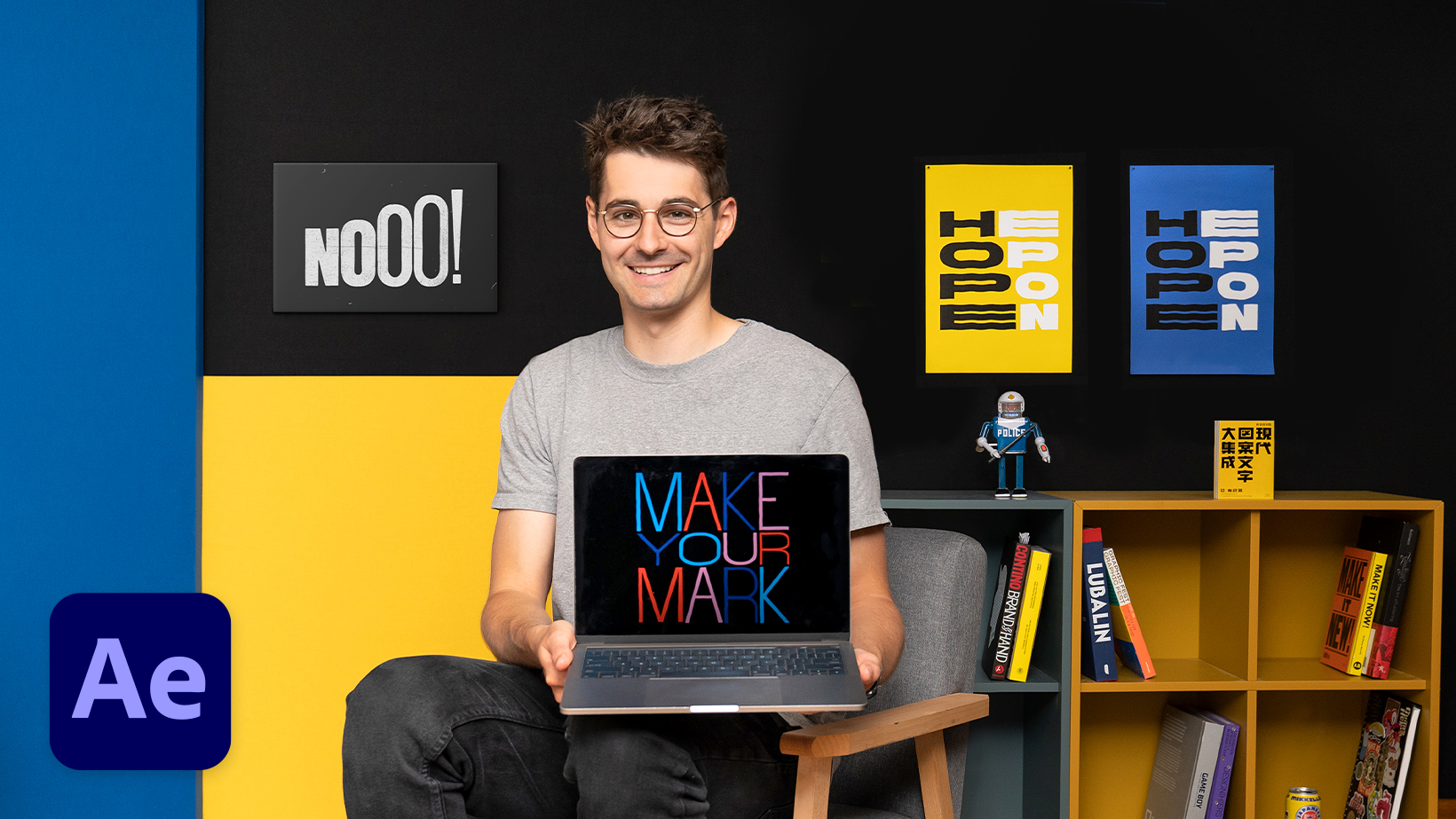 This is a course by graphic designer Mat Voyce, whose work is popularly seen on Dribbble. Suffice to say, you'll love his class!
In his fun course, you will learn to create expressive letterforms filled with personality and bring them to life with playful and humorous animation.
And upon completion, you would have acquired an additional skill to express an idea, a quote, or a phrase by creating an original design in Adobe Illustrator and putting it into motion in After Effects.
2. Easy Typography Animations in After Effects

or get unlimited access with 30% off
Here's another typography motion skill you can pick up – create typography animated loops fast & easy with After Effects!
There are 4 different creation techniques and you will learn them all in this fun and easy-to-follow course.
Give it a try, you'll love it!
---
Motion Graphics for Collage Animation
1. Collage Animation with Photoshop & After Effects

or get unlimited access with 30% off
Visual & collage artists and illustrators will benefit from this course a great deal! Your course instructor Carminys Guzmán will teach you a new animation technique to easily turn simple illustrations or cropped images into animated collages.
After completing the course, you will have acquired a new animation technique in Photoshop and After Effects to create unique animated visuals you can call your own.
---
Stop-Motion Animation Courses
1. An Introduction to Stop Motion Animation
Interested in stop motion animation? What is it, though?
In this course, Chris Booker will introduce you to the world of stop motion animation and help you get comfortable in making your own stop motion videos.
Though not neccesary, your learning gets easier if you have some basic photography skills or some experience operating a DSLR camera in manual mode.
2. Quick & Easy Stop-Motion (iPhone + Android)
This course is designed for content creators, social media marketers, influencers & photographers looking to create attention-grabbing stop motion videos, without having to spend thousands of dollars on cameras or software.
Colette Peri will guide you through how to create a stop-motion video step by step using your phone, some curiosity and a child-like imagination!
This course covers planning, concepting, optimizing your phone settings specifically to create stop motion videos, lighting techniques, video editing and much more.
3. Synthetic Stop-Motion in After Effects
Yes, it possible to create stop-motion with After Effects.
Learn this synthetic technique and create your very own stop-motion film without expensive equipments and moving elements frame by frame.
The course covers a lot of tools and effects you've not heard of. But more importantly, you'll be able to apply the principles and techniques you learn to create stop-motion animations that look like it's hand-made.
It's quick, it's easy. Rich Armstrong will show you how.
---
Last But Not Least…
Motion graphics is still in high demand in 2023. This trend is expected to continue as there's still a great market need for talented motion graphics designers who can create impactful visual contents for various industries.
Moreover, as technology continues to evolve and new platforms and mediums emerge, you can expect to see even more opportunities opened up for you to showcase your skills.
We hope you enjoyed this article and will continue learning to expand your skills and experience in the field of motion graphics and design.
Let us know how you've progressed or if there's anything new you'd like to learn.
Happy learning and thanks for reading!
---
Disclosure: This post may contain affiliate links. You can read more about our affiliate disclosure in our privacy policy.