Creative Art & Illustrations Inspiration – December 2021
---
Wrapping up the year 2021, here's our last monthly Creative Art & Illustrations Inspiration blog post for the year. Check out the following amazing art projects done by creatives from all over the world and be inspired!
Want to get featured on the YDJ Blog as well? Click above to learn how.
Submitted by Bechara Baroudi
Born in Chile of a Lebanese family, Bechara Baroudi fuses elements of both countries into a maximalist urban pop look. An avid traveler, he developed a passion for Japanese culture, particularly the works of Takashi Murakami and Yayoy Kusama. As a result, his style possesses the over-the-top, two-dimensional quality of Superflat art, featuring characters inspired by manga and tokidoki. However, far from being a mere aesthetic endeavor, Baroudi's oeuvre hides subtle layers of social criticism. Amidst an avalanche of teddy bears, robots, aeroplanes, and all sorts of odd creatures, Catholicism and Islam, East and West, technology and history peacefully cohabit. Everyone was invited to this huge mad party, without distinction of race, gender, or religion. The feeling is very much like that of a child swimming in a pool of candy. Baroudi wants us to know that, in the end, beyond the destruction of war and the senseless divide that cuts across nations, only love stands to be the winner.
Baroudi holds a degree in Graphic Design and Architecture from Universidad Diego Portales, in Santiago de Chile. A self-proclaimed "artistholic," he paints on anything he can put his hands on: clothing, shoes, wallpaper, sculptures. He has exhibited in Chile, Argentina, Dubai, and Lebanon and counts the likes of Pepsi Arabia, UNICEF, MONTBLANC, Palmers, Apple Chile, and Coca Cola Jordan among his clients.
As a Chilean-Lebanese artist and avid traveler, my work is a crossover between the cultures of my home countries and the places I have visited. In my art, I distil the experiences of my nomadic life into a mish-mash of colorful cartoons, psychedelic and pop imagery, and oriental themes. I am especially fascinated by the cultural and religious diversity of Lebanon; its incredibly vibrant nightlife, stunning architecture, and beautiful landscapes, as conveyed in the wild exuberance of my paintings. I operate based on the principle of "less is more, but more is always more." Therefore, I adopt a maximalist urban style that overloads the senses with a dizzying avalanche of objects, cartoon characters, and words in different languages. Overall, my work celebrates the wonderful madness of the world we live in, love being the main ingredient.
Submitted by Blanca
My name is Blanca but i like to be called 43 as an artist, y Paint on cristal with pigments,  with colors a la cera and acrylics, my style is called tribal abstract and i keep learning everyday. Im from Madrid, Spain and my dream is to travel around the world.

Submitted by @samsaylove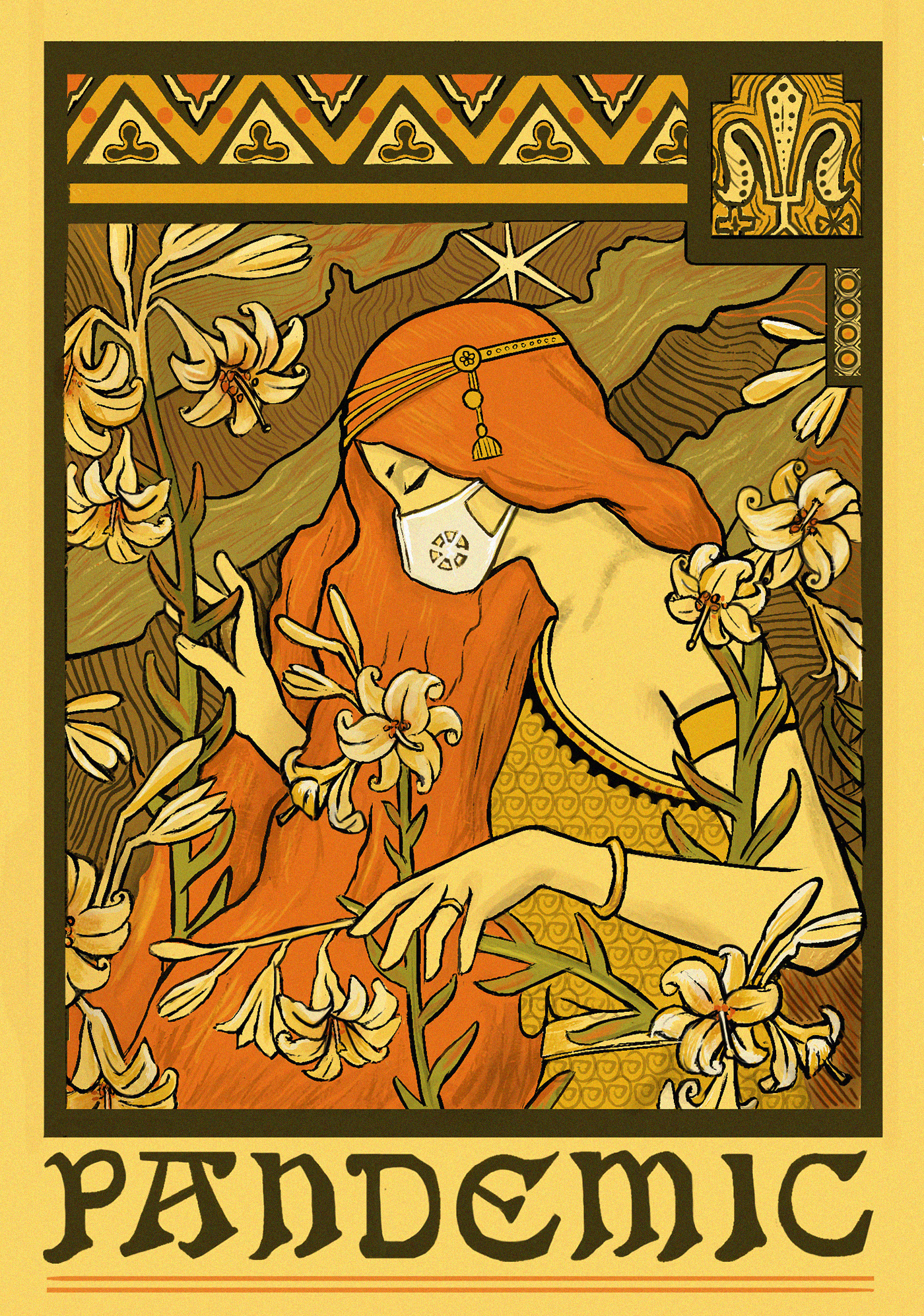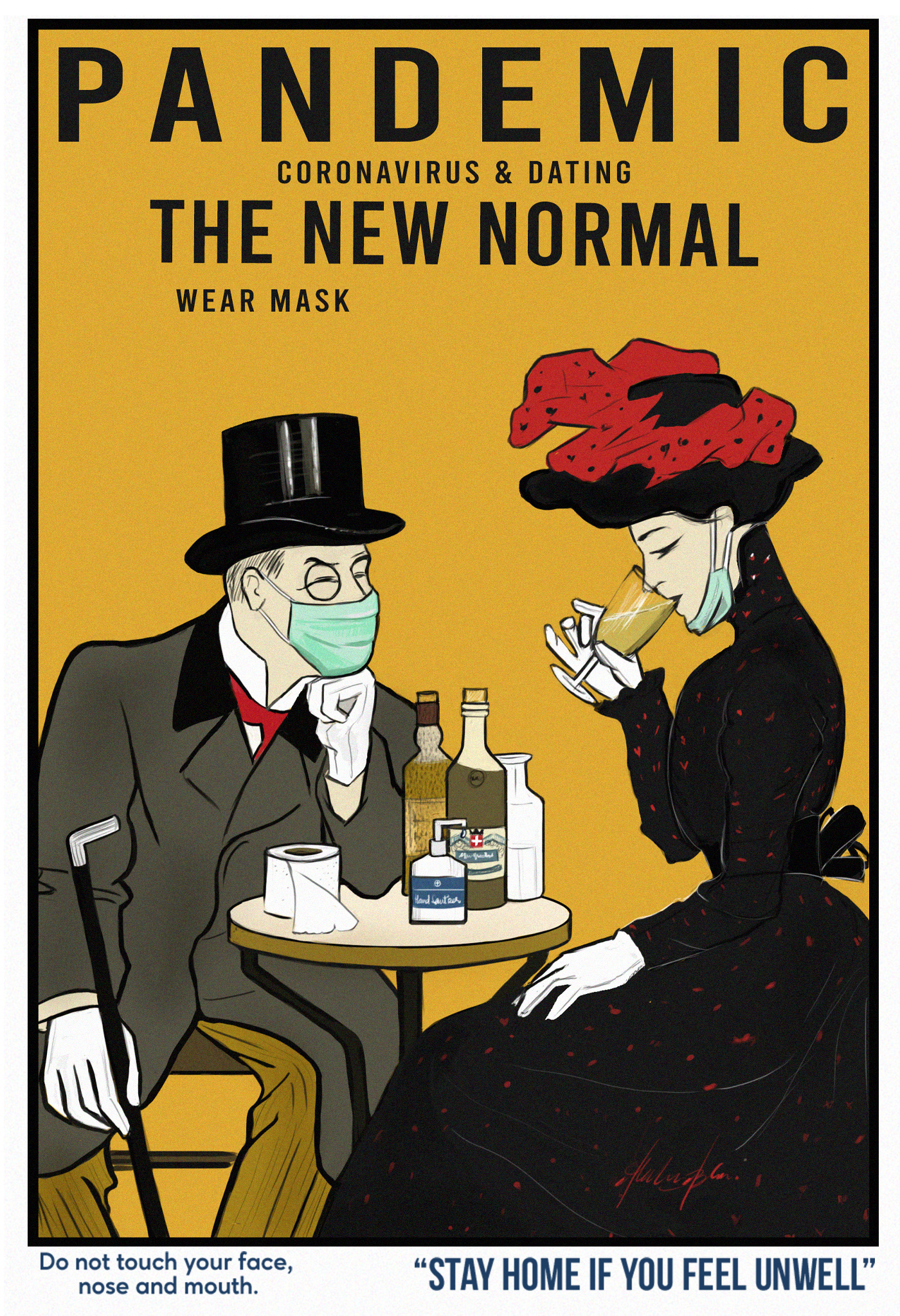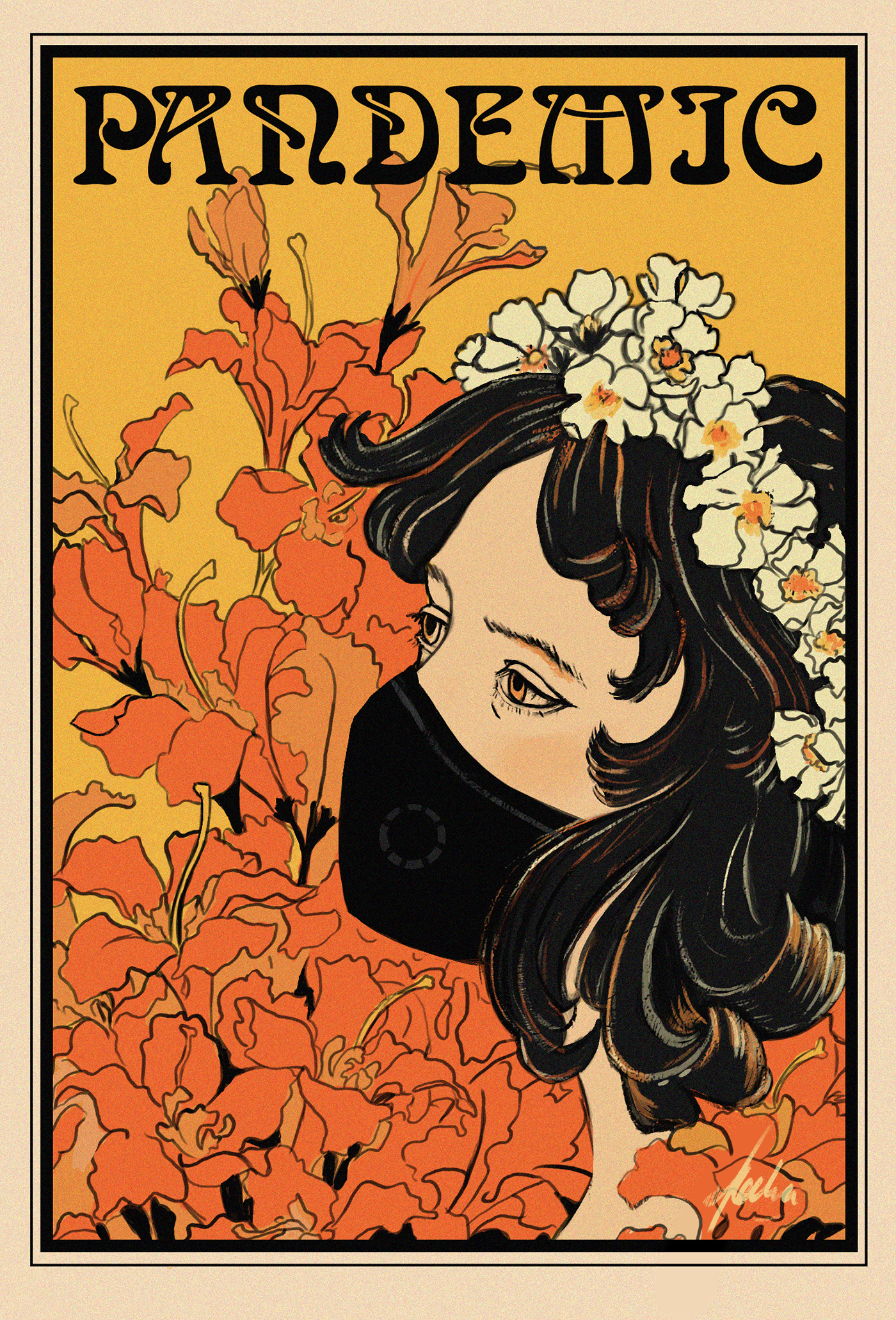 Submitted by Aleeha Azhar
I recreated three French Posters when COVID-19 hit the world and there was a Global lockdown. I used the French poster because they are so beautiful and intricate and the initial idea was to give people hope that we are still surrounded by nature, beauty and our loved ones.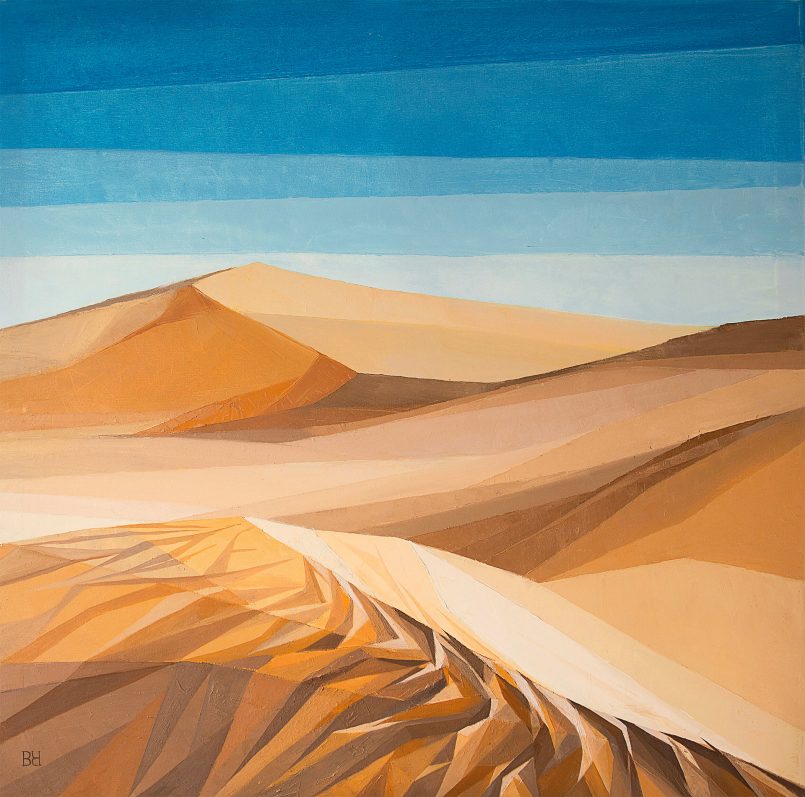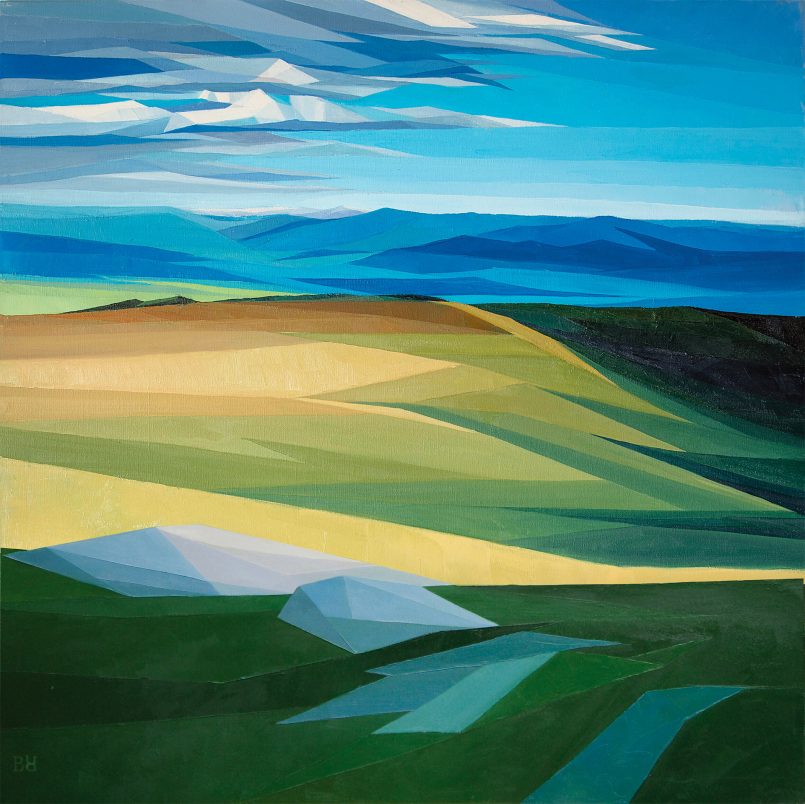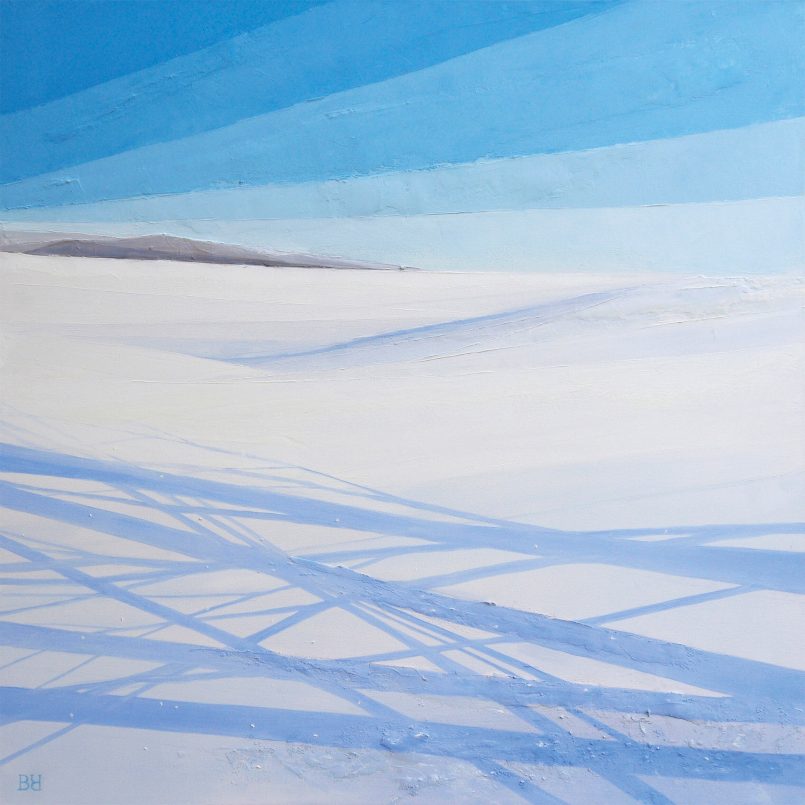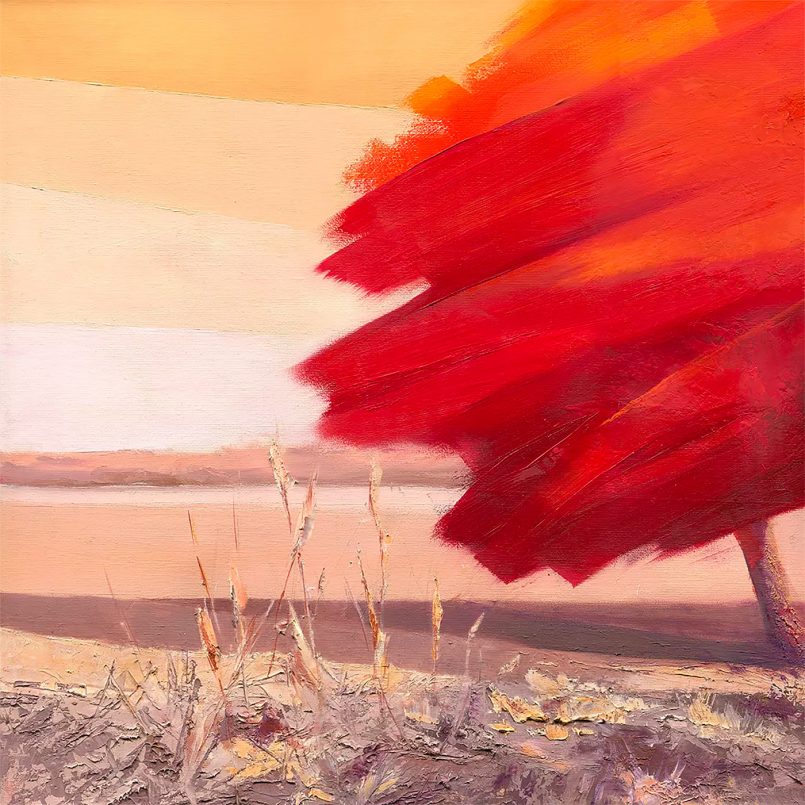 Submitted by Ahmad Edrees
"Today a young man on acid realized that all matter is merely energy condensed to a slow vibration, that we are all one consciousness experiencing itself subjectively, there is no such thing as death, life is only a dream, and we are the imagination of ourselves. Heres Tom with the Weather." -Bill Hicks
Submitted by Matt Sheehy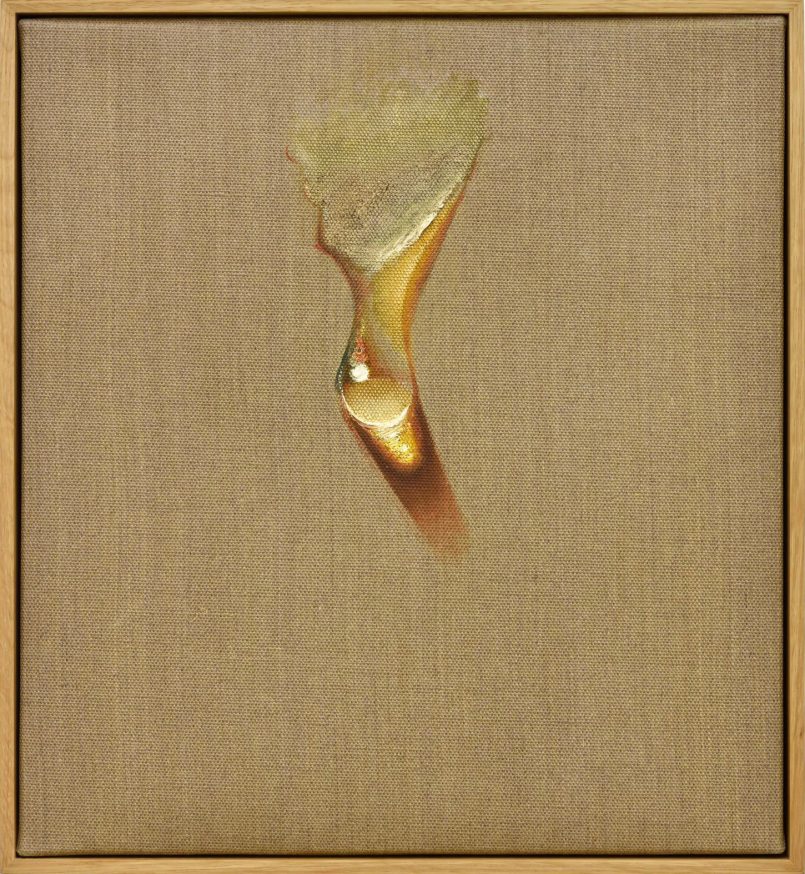 Submitted by Akhil Suresh
Submitted by Samantha McClellan
It is finished!*! I started this painting a couple years ago and then put it on the shelf because I didn't think people were ready for it- I wasn't ready for it. As we see currently the military has been mandating their people to get the c0vid vax or else separate. For so long, the military has been compromised by darker agendas at play.
For those who haven't been in the military this scene occurs in the indoctrination process. I watched this process not once, but twice.
The second time though that I went through I was mainly the observer and it was as if there is an ability through these "vaccines" to control and manipulate the masses. You receive 10-14 vaccines all at once in this indoctrination process. I had to cleanse for sometime of all the toxins in these vaccines after I got out of the military. 
---