Creative Art & Illustrations Inspiration – February 2022
---
New creative art and illustration projects curated for the month of February 2022. Featured artists include Sheba Lothe, Tanvi Rai, Takahashi Sora, Cam Giang and many more. Check out their lovely artworks in this post.
Submitted by Seda Boy
Our eyes are perhaps our only organ that still contains a soul. The eye is the one that performs the miracle of opening the soul to the soulless, the happy realm of things, and their god the sun. But what if we were dragged into a white disaster where the condition spread from one sick person to the next like an epidemic, where people would become blind because they looked at a blind person, and we were forced to swim in a sea of milk…José Saramago's novel "Blindness" was an instrumental influence for artist Seda Boy in her approach to blindness through a different perspective in her exhibition "White Blindness". In his novel, José Saramago uses blindness as a metaphor for both personal misfortune and social disaster. He wrote a fascinating story of not only social decay, but of the emergence of a new ethic in the most desperate of moments.
Aristotle had said that the most philosophical of our five senses is our sense of sight. It is our most potent sense in our capacity to access information. The human being instinctively desires both to see and to know. Knowing is essentially the capacity of intellectual vision. According to Plato, fundamentally, the road to insight is through imagination and sight. Before "knowing" we would need to see the images and physical things that would lead us to truth. We see things with our eyes before seeing with our mind's eye. In the postmodern age we are living in, the human being's ability to see is diminishing day by day. The world has become a colossal spectacle, and we are now its greedy spectators and consumers. We live in fear of losing what we have, and to avoid losing them we are even ready to go blind if necessary.
In Saramago's story, what defines the point the world we live in has come to today is the blindness of individuals and consequently of society. The way out of chaos and the path towards becoming free again begins with individuals opening their eyes. In her artworks, Seda Boy aims to make visible the things that we do not pay attention to in the daily flow of life during which we concentrate mainly on ourselves.
In Seda Boy's installations, we are presented with the opportunity to take a closer look at the artist's photographs by way of the lens effect provided by the eyes that are rendered through abstraction in forms matching their anatomical coherence as close as possible. As we can see in Saramago's characters, in any given circumstance. human beings yearn to reach their home that is their place of shelter and isolate themselves from the outside. In Seda Boy's photographs, we frequently observe windows that allow a relation between a space and the outside, that bring things closer or push them further away, and at times, that act as shields against things. Bodies that have turned their backs to the window, windows barred although out of reach, convey to the viewer the withering of an abandoned place or of the isolated human being. In another photograph, we see a crowd of people trying to keep up with the pace of the everyday chaos, shutting themselves off from the outside and becoming detached from their surroundings in this tush. Their point of departure and their destination are uncertain, and the uneasiness caused by this is reflected back at us.
In the words of José Saramago. "The only miracle we can perform is to go on living… to preserve the fragility of life from day to day, as if it were blind and did not know where to go, and perhaps it is like that, perhaps it really does not know, it placed itself in our hands, after giving us intelligence…". For the continuity of life there has to be struggle and struggle starts with looking and seeing. The artist's eye sees the world. He sees what is missing in the world in order for it to be a painting, what is missing in the painting for it to be itself, the colour on the palette that the painting requires, and when finished, the painting that provides a response to all these deficiencies. Reminding us of the power of imagination, and with its ability to read the signs of the ever-changing nature, art presents us an opportunity to free ourselves from this illusion in an empire of signs that we have been confined within.
Aeria ❃
Submitted by Temiloluwa Ojo
Submitted by Leon Osamor
A budding collage artist in the heart of Lagos, Nigeria. My works are influenced by surrealism and retro sci-fi. I try to evoke images or experiences with my work, allowing the viewer to imagine and interpret them whatever way they feel. 
Wild flowers by Sheba Lothe
Submitted by Sheba Lothe
I paint when I need to relax. Paying attention to details, and enjoying every bit of what I paint, makes me happy and peaceful. Art is my way of meditating.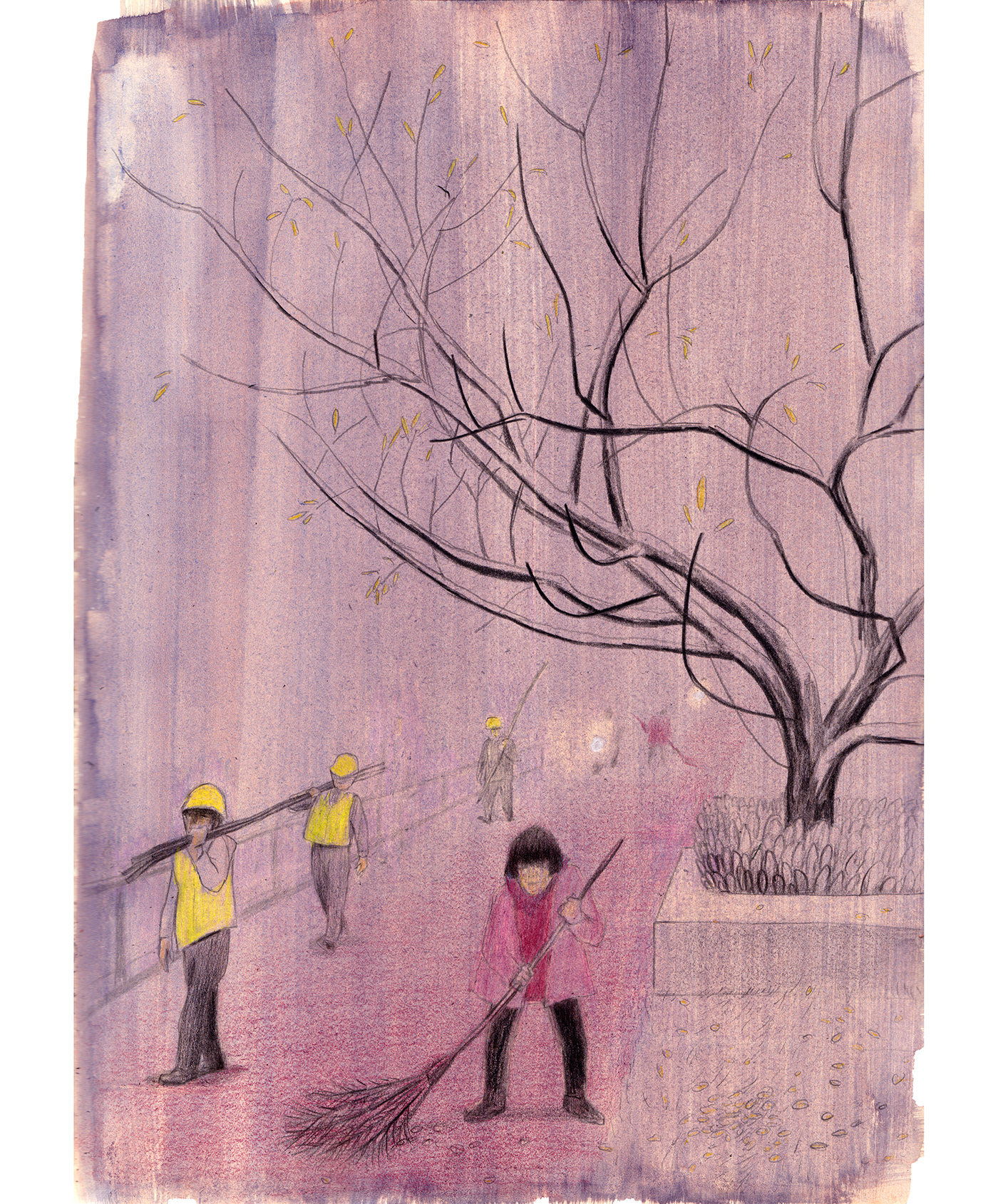 Submitted by Tanvi Rai
As the human body can be quite confusing to study and understand I decided to simplify the relationships of muscles with bones and capture gestures with limited strokes.
「"狂ルウティイ"FLUETEE」works by Takahashi Sora
Submitted by Takahashi Sora
Thank you for watching my work!

Hello, this is Japanese artist "Takahashi Sora".
These works are the paintings that appear in the crazy story of a woman, "狂ルウティ(FLUETEE)".
Both the story and the picture are works I made. When I announced it in Japan, everyone was surprised that "you are crazy".
Of course, it's a compliment. And when you see my work and learn the story, you will surely praise me.
Dear you who have read my sentence so far, I will continue to make works for you. If you like it, check out Instagram and more!
---