Creative Art & Illustrations Inspiration – September 2021
Check out this month's curated collection of illustrations, 3D & digital art, sketches, paintings and many more. Some of the artworks featured here have interesting back stories that will amaze you.
We are one of the best art and design blog on the Internet. Do you wish to get featured on the YDJ Blog in the Art & Illustrations category? Then just submit your artwork here.
Cruel April #2  36″ x 48″
Mixed media works inspired by the poetry of T.S. Eliot and feature dead bluebirds that appear to return to life when backlit in darkness. The theme of these pieces examines death, longing, and our ability as humans to keep loved ones alive in our hearts and memories.  Media: acrylic, glass beads, freshwater pearls, vellum, rice paper, board, hand-embossed metal, and Inktense pencil on Arches paper, lit by LEDs mounted behind the canvas. (Available for sale).
Moment of Clarity  24″ x 48″ 
Features a cut out, ink hummingbird element against a semi-abstract, mixed media background. Materials:  acrylic, electrical wire, ink, Arches paper, sisal, rice paper, porcelain with 18 KT gold, hand-blown glasses, and backlit by LEDs. (SOLD)
Butterflies and Broken Glass  24″ x 48″ 
Butterfly shapes against a mixed media, backlit LEDs abstract background.  Butterflies have symbolic significance across cultures. They've been used to represent transformation, change, hope, life, fragility, and as a symbol for the human soul. (SOLD)
Submitted by Kris Lee
I grew up in inner city Houston, Texas, surrounded by refineries and industry. At nineteen, I left for Montana and have spent my entire adult life in the Rocky Mountains. Currently, I live and work in a rural mountain town in Colorado. My work is influenced by my experiences in these places. I enjoy contrasting geometric or industrial materials with irregular, flowing, organic elements – exploring our human condition as it relates to the natural world. Imagery in my pieces reflects my passion/obsession/reverence for mountain life, with shapes inspired by aspen trees, mountains, indigenous birds/insects, native grasses and plants.
Most of my artwork is illuminated by LEDs mounted behind, or sometimes within, canvases. I am fascinated by watching unlit artwork dramatically transform into something ethereal when lit at night, with the focus shifting from color and texture by day, to line and composition in darkness.
I endeavor to create art that engages the viewer on multiple levels: intellectually, emotionally, and/or aesthetically. I feel that the more media and techniques I am able to master, the larger my visual vocabulary will become for future expression. As an artist, I endeavor to be fearless, always experimenting, and pushing myself out of my artistic comfort zone.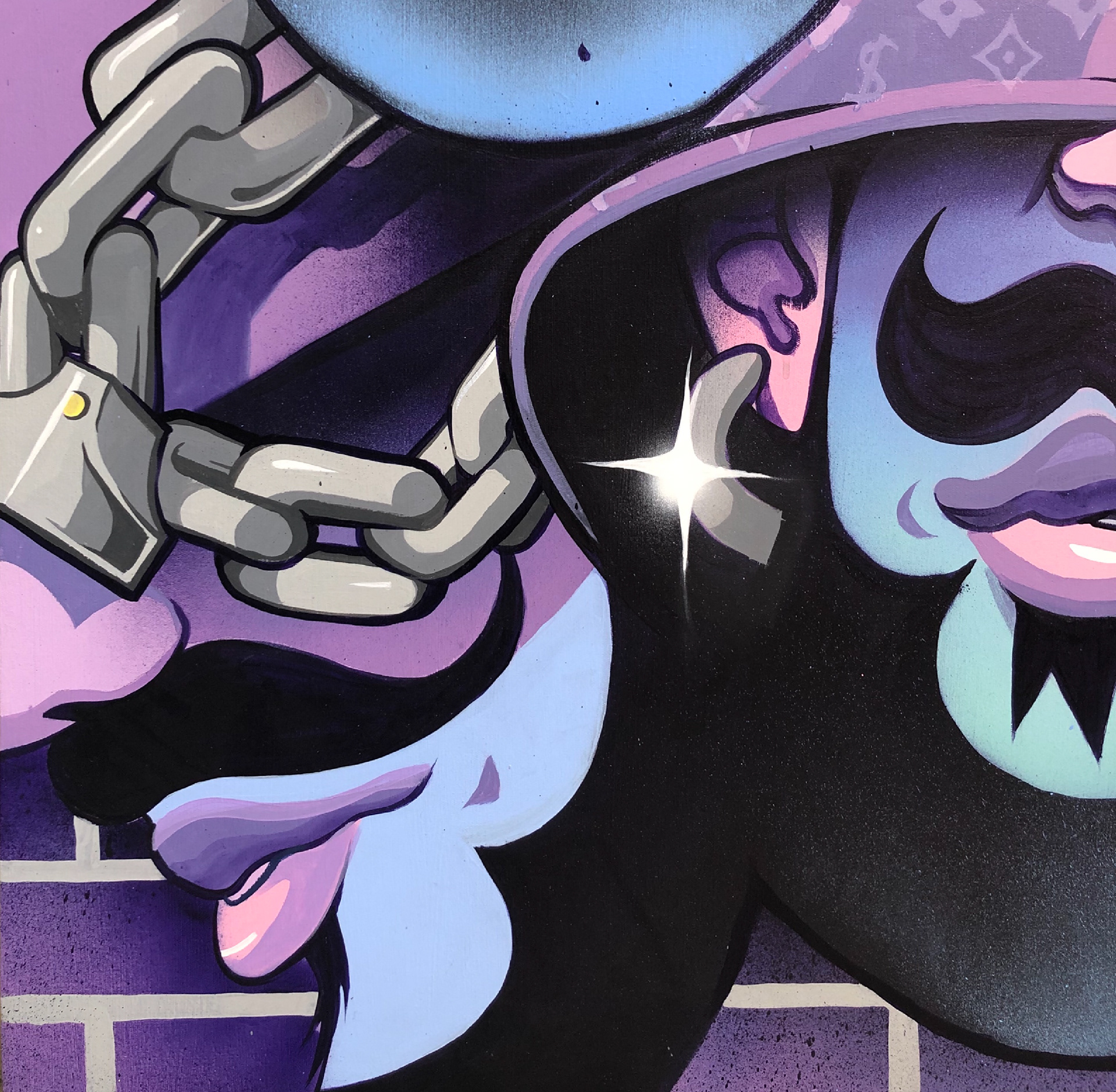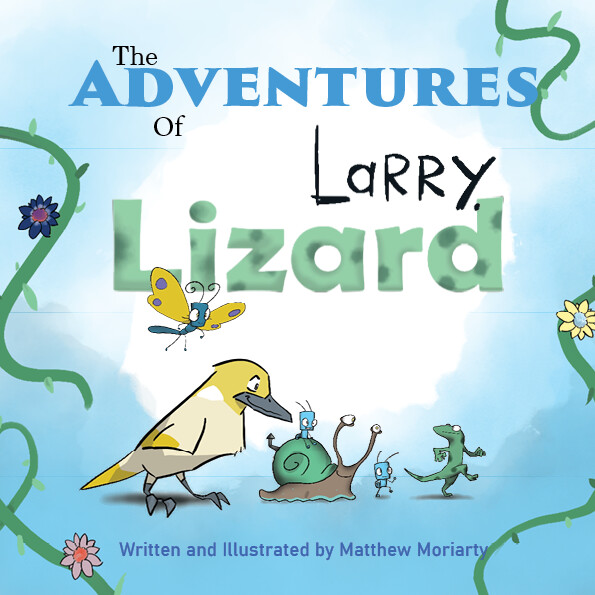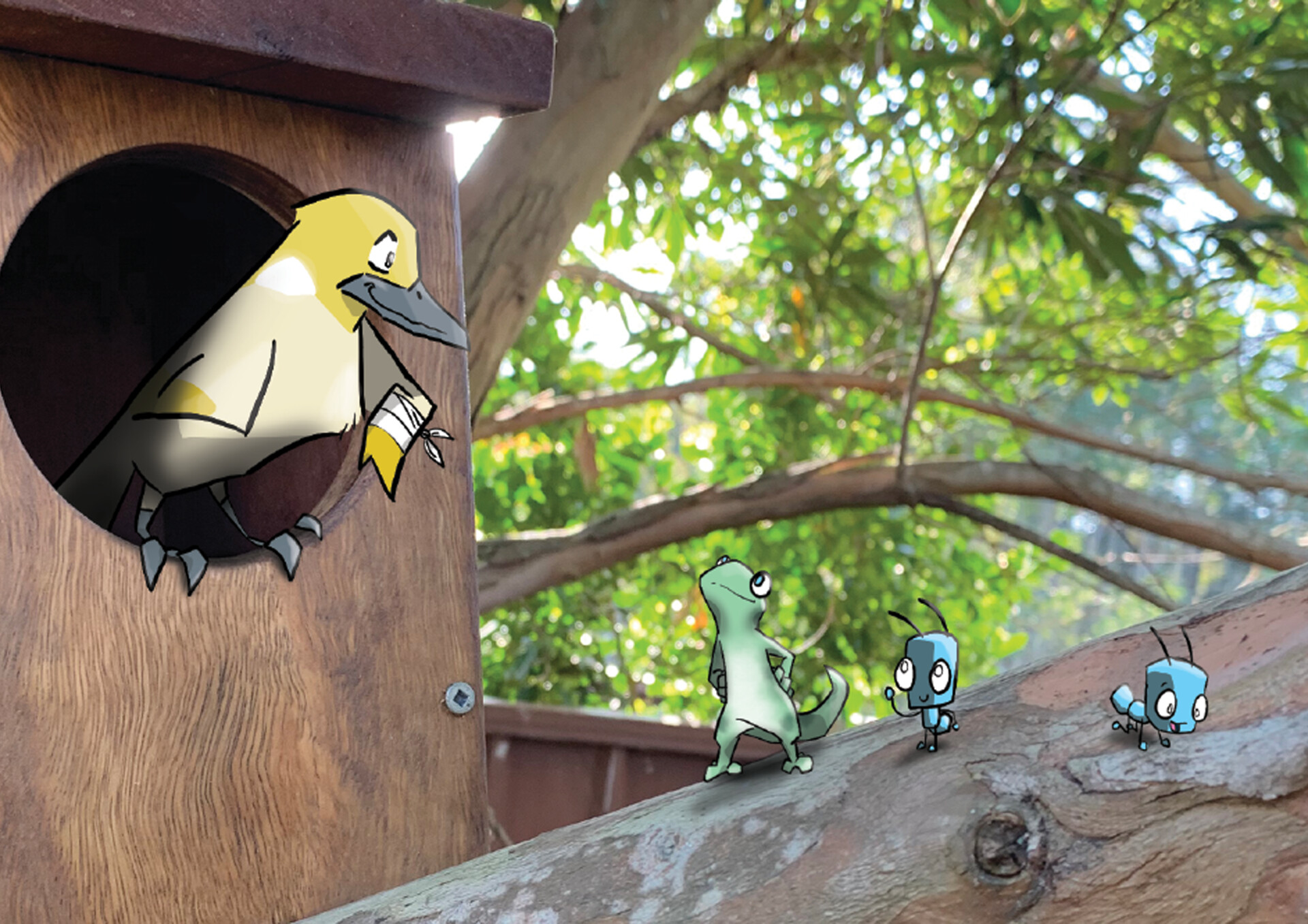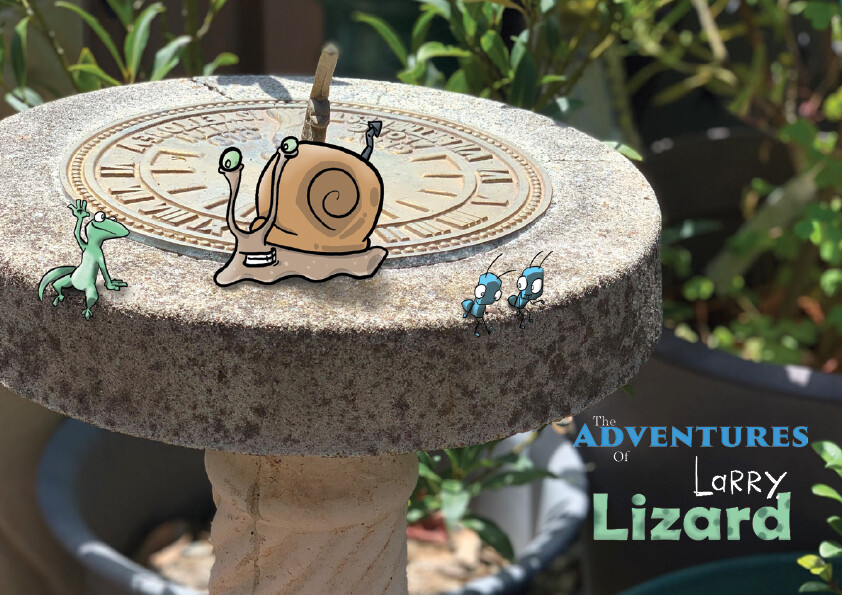 Submitted by Matt Moriarty
I'm a digital illustrator and in 2020 I received a grant from Blacktown Creative Arts Fund which I used to help me publish my own children's book.
'The Adventures of Larry lizard'
The characters and stories are based on stories my dad would tell me as a kid.
The book is fully authored and illustrated by myself. I also did the page layouts.
I'm super proud of the book and I hope people enjoy it!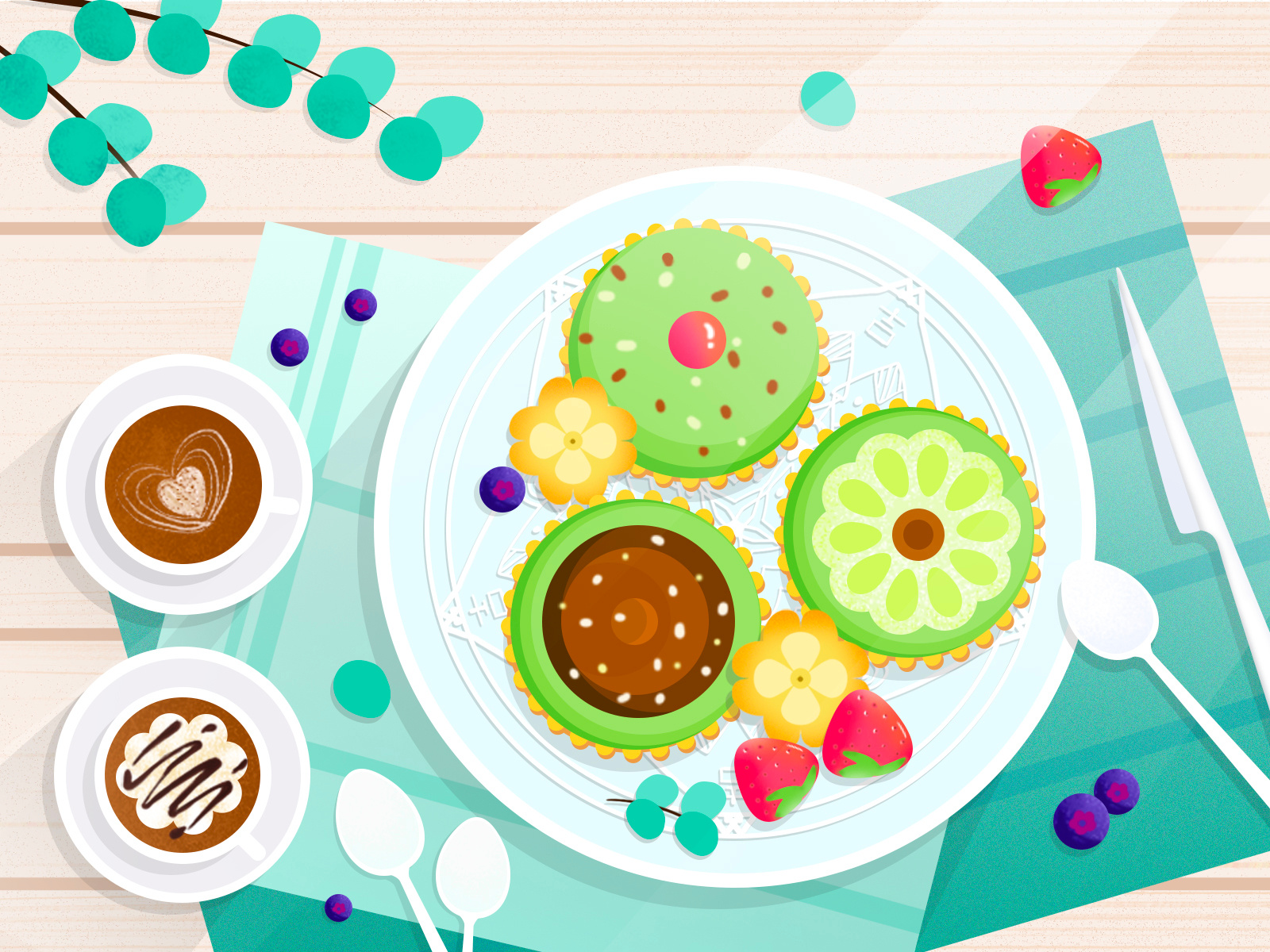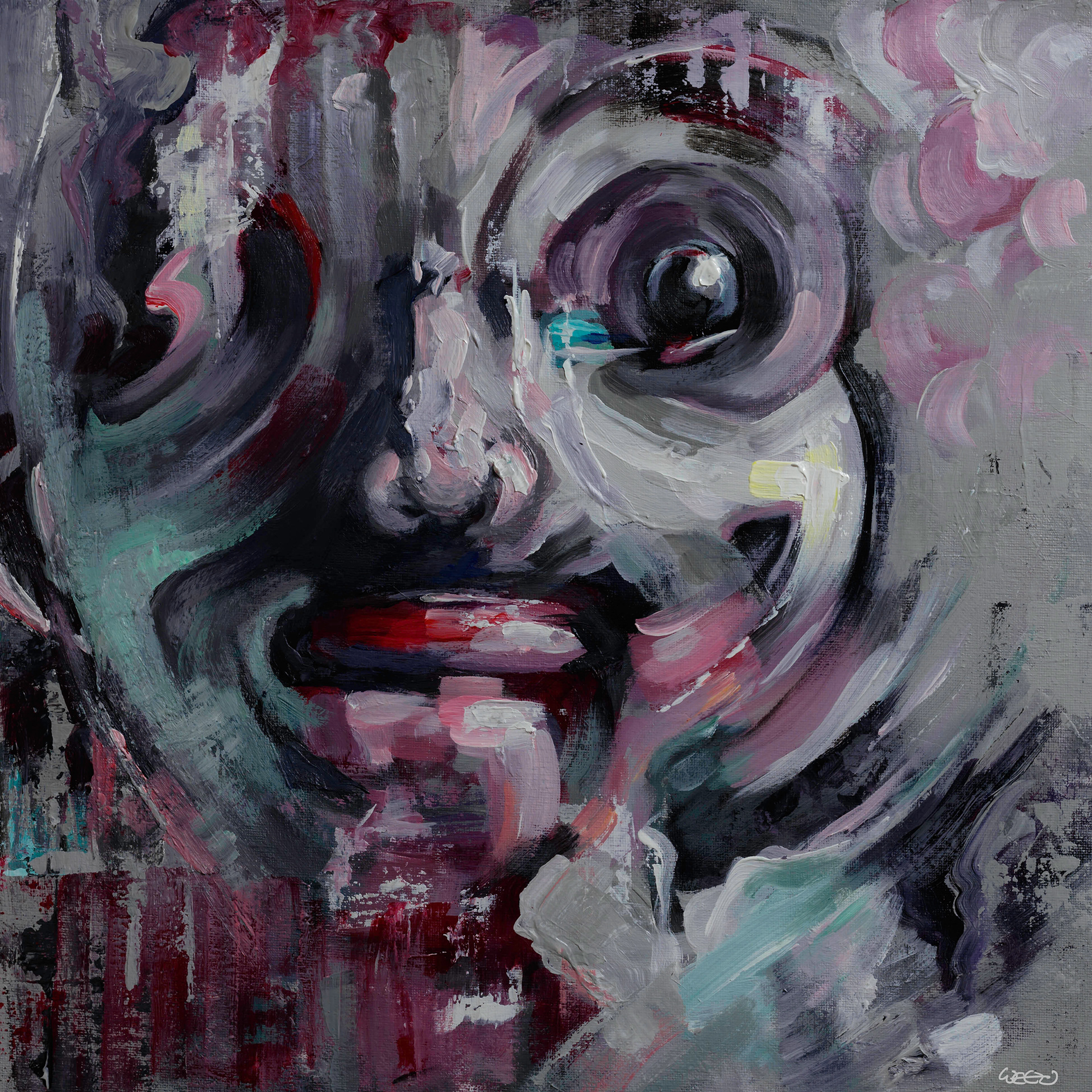 Submitted by Martyna Benedyka
In Memory Of My Feelings is the first part of a sound/art project realized during my art residency in an ancient Italian town called Squillace, in the region of Calabria.
In my works (sound and drawings), I investigate themes like the translation of archeology and subjective experiences into general history. Working between archaeological sites and contemporary art practice, I examine how the idea of archaeoacoustics is understood and narrated.
Drawings made in response to  a piece created by blending my vocals (12 voices) in the interpretation
of a fragment of a medieval piece by Hildegard von Bingen "O virga ac diadema"
(Praise for the Mother): O Virga Ac Diadema by Martyna Benedyka, as well as the soundscapes, fragments of information, archaeology of sounds, the ruins, visible and clandestine, feelings and emotions, natural phenomena, my stories.
Submitted by Genia Yusim
Many of my paintings are geometric abstractions. I like using basic shapes and forms such as square and cube. Textures and broad brushstrokes add an element of happenstance to the austerity of geometry. My first abstract geometric works were painted paper collages inspired by Russian Constructivism of the early 20th century. From collages I transitioned to acrylic and oil paintings on canvas and on paper that no longer carry a direct reference to this art movement. I use colors ranging
from vivid to earthy tones and various acrylic painting techniques: opaque and transparent colors, watercolor effect, flat surfaces and the texture of energetic brushstrokes. My painting responds to the world around me and to the image forming on my canvas and often involves multiple changes and revisions.
Since exploration is an essential part of my creative process, my work continuously evolves.
Genia Yusim is a visual artist based in Greensboro, NC. She was born in Moscow, Russia and studied design and art at the Moscow Technological Institute, where she received a diploma in fashion and textile design. Following a decade long career as a textile designer in North Carolina, United States she completed a program in art education at the University of North Carolina at Greensboro.
She is currently pursuing her passion for painting and exhibiting her work. Genia Yusim's paintings have been selected for, among other shows, the 2017 North Carolina Artists Exhibition, Raleigh Fine Arts Society, Raleigh, NC, and the Dimensions 2016, National Juried Fine Art Competition and Exhibition, Milton Rhodes Center for the Arts, Winston-Salem, NC.

Submitted by Zebrito Art
Submitted by Kristen Illerbrun
My names is Kristen and I am a local NY artist. I have been painting for the past twenty plus years for enjoyment and recently started selling my Painting (Canvas) and Fine Art Art prints as a side business. Art is a wonderful creative outlet and brings me great joy to share my creations with others!
I started working on  digital art paintings about two years ago. I have been posting all my artistic creations from paintings, digital designs, watercolor, sketches, and stepping stones on Patreon, WordPress and Youtube as Stone Dragon Artistry.  Enjoy the creations!!!
---
Do you like this article? Support our blog with a small donation.
We keep our contents authentic and free from third party ad placements. Your continued support indeed can help us keep going and growing. By making a small donation would mean we can pay for web maintenance, hosting, content creation and marketing costs for the YDJ Blog. Thank you so much!
---