Creative Art & Illustrations Inspiration – July 2021
---
Check out this month's curated collection of the best illustrations, 3D & digital art, sketches, paintings and many more.
Submitted by Olga Evenden
I create bold expressive non-figurative paintings using acrylic paint, which demonstrate a conflict between my natural inclination towards a graphic style and my desire and aspiration to create raw
painterly compositions. I am interested in how each of the elements within my compositions brings individual meaning to the whole. I am fascinated with how colour is an object in itself and how the unity
and harmony within a work changes depending on how the colour and marks within the piece relate to each other. My intention is to arrive at a place where there is a cohesive unity between the colour, texture, lines and the marks I make. I am guided by my intuition and explore feelings and emotion to create works that are a visual representation of my internal experience.
My work evolves through a series of sittings, each a response to what came before. Initially, I lay down a whimsical ground which is intuitive and not planned. I then move into a more considered phase where I begin to piece together the arbitrary marks I have made. Similar to the puzzle-like structures which sometimes feature in my work, the final result is a sort of 'fitting' together of the hastily applied background with a more defined, detail orientated foreground.
Submitted by Helen Nde
I am a Cameroonian-born artist and writer currently based in Atlanta, GA. I enjoy using words, color and sound to express my deepest feelings, hopes and desires. I use my art to add beauty to the world and hopefully,  inspire people to indulge their own creativity and playfulness.
Submitted by Harshita Jain
We live in a world that make us see things from other's eyes. I believe that the color of my Sky can be anything I want. I can fly wherever I want. The main motive behind my work is presenting a
different view in front of everyone and reminding them that everything we can imagine, we can achieve. Let your creative self be with you, don't suppress it.
Submitted by Ruben Chavez
Ruben Chavez- Artist, Illustrator, Fine Artist (magic realism), Denver, CO, US
Submitted by Karen McMillan
Hi
I am based in Edinburgh and studied Graphic and Illustration, though with life I gave up drawing for many years, only to reignite once more and have developed my style of portrait work over time, and always learning with every new piece. It can feel quite daunting putting yourself out there, yet I have come across many artists who are so supportive and encouraging.
I have sent a few pieces of my work, my new website, which I am still in the process of fine tuning.
Thanks
Karen McMillan
Submitted by John Trowsdale
The painting was finished in February 2021, title "The Little Wooden Bridge" size 40cm x 30cm cut from MDF 6mm depth panel board. The board was primed with Gesso, sandpapered to a smooth finish, then blocked in using acrylic paint to coat over the gesso. The board was then ready for over painting using oil.
Why this scene?
I had been hiking high in the mountains of the English Lakes, which is something I like to do often. High winds had buffeted me for most of the day on the summits, so as I descended the peak and out of the wind, it was a welcome relief to find myself in this scene of the painting. I sat down for a well-earned rest, I was at the foot of Burnbank Fell in the west of the Lake District National Park.
At the time, I had no intention of painting this vista, But for some broken cloud, it was an overcast day, the light was dull, a typical day in the Lakes. But it was so peaceful sat looking at this view, I just had to take some photos, the place was so calm, and quiet. The sound of running water from "Holme Beck" coming from under the bridge was the only sound to be heard. The stream, surrounded by long grasses disappears from view as it descends to the lake below. Pine trees, stand proud on the steep sided fell. The view looking north beyond the trees picks out Darling Fell with it's unique patchwork of
Heather and Bracken which adorn the hillside.
When I viewed the shots I had taken, I was inspired by the old wooden bridge crossing Holme Beck, I loved the fact that this bridge like so many, has had thousands if not millions of boots pass over it, in all seasons, like battle scars, slowly deteriorating it, but still strong enough to hold that weight and more. I wanted to capture the wear and deterioration in the painting, with splinted wood and moss weathered cut ends, these show many a hard winter have been endured.
Capturing the hard stone trail along it, in stark contrast, but at the same time joined as one. The bridge and path enables those boots to continue their journey through this stunning landscape. Who knows what's around that next skyline. But this little spot will do.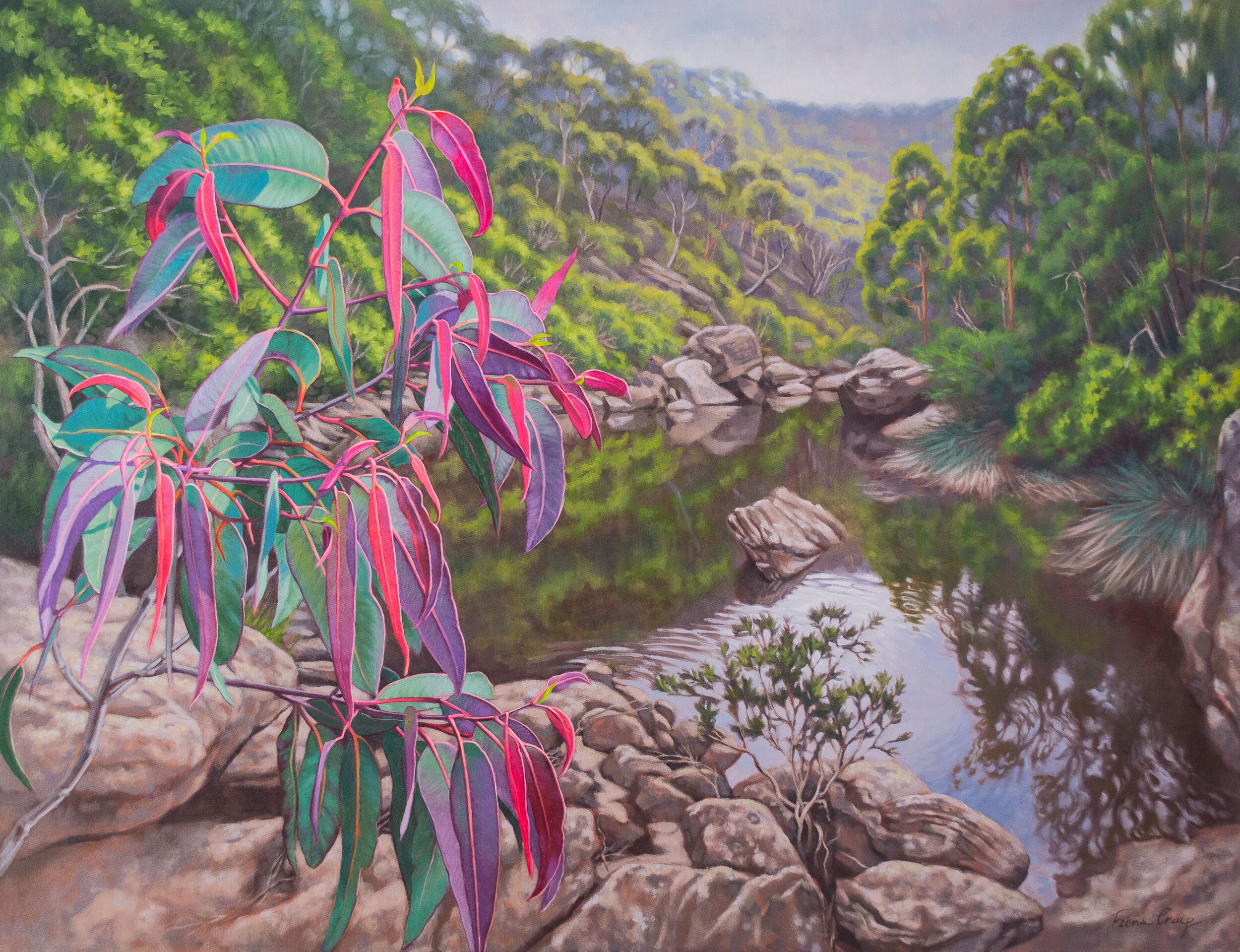 Submitted by Amber Vittoria
My work focuses on the ideas of femininity, aiming to not only dismantle societal stereotypes set upon women but also create relatable depictions of womanhood.
Submitted by Chembe Malenga
I am a uni graduate whose recently found my love for the arts again and I have done so through exploring colour angles and motion.
Submitted by Ilsa Azam
Heyy everyone! Its Ilsa here, I'm  a self-taught artist and I draw anime and many more, I'm also a youtuber, I want to become a big youtuber and an animator one day, I hope you all gonna love my artworks, If anyone want to contact me so feel free to text me on instagram or twitter, have a wonderful day!
Submitted by Mavis Chen
Almost everyone cannot live without cell phones nowadays. I have been admiring someone who draws stickers for chat rooms of social media. It is so cool when a stranger just sent a special sticker I have made to friends I do not familiar with. The joy of drawing has been sent as well. Although drawing animated PNGs was complicated, I created my first stickers named Meta's Life, which was inspirated by general gentlemen toilet sign and knitting artwork with smiles.
I was encouraged so that I planned to join stickers contest of another social medium. After that, I drew daily life stickers named Everyday Life greetings in a Simple Way and pillow's emoji. I am used to draw by Illustrator and Photoshop. Meanwhile, I like to do some portraits by Procreate on ipad. What interested me a lot was the movie Storks, in which characters were so vivid that I tended to draw Tulip in the real life. I have been in love with the movie Fight Club. Therefore, I draw with movie picture of Edward Norton. Since I love writing in my free time, I have written a short article of Coffee addict. It took worms as metaphor to describe getting addicted to coffee. Last year, I was shortlisted by Taiwan Top Star award, which made me stronger to keep moving on. The works, named Distance, Future,
and Balance, indicates that under this pandemic circumstance, people are still close to each other and humans should be humble for they are merely a part of the earth.
Submitted by Aleksandr Moskalev
---
Do you like this article? Support our blog with a small donation.
We keep our contents authentic and free from third party ad placements. Your continued support indeed can help us keep going and growing. By making a small donation would mean we can pay for web maintenance, hosting, content creation and marketing costs for the YDJ Blog. Thank you so much!
---