Creative Art & Illustrations Inspiration – March 2021
---
Check out this month's curated collection of the best illustrations, digital art, collage art, sketches, doodles and paintings created by artists from around the world.
Submitted by Douglas Mutebi
Hello my name is Douglas Mutebi Artist. I am an Artist who draws using a ballpoint pen. I was born on 13th of September 2002 . I am from Kampala, Uganda.


Submitted by Krister Magi
Submitted by Eliza Georgieva
Self-love is the core of all the keys to all good paths. The birth of Aphrodite is a photographical collage and multimedia work shot in times of isolation, 2020.
Submitted by Houda Bakkali
"Loving Italy". The work shows a dual reality without fear of altering the order of things to discover harmonically disordered and dreamlike scenarios, but always conciliatory.
On the one hand, it's inspired by settings that evoke the splendor of Italy, its festive and fun character, its exuberance, its artistic everyday life, its aesthetic elitism, its intensity and creative excellence, its passions… It's a visceral and passionate artwork.
On the other hand, this series represents a reflexion about the vicious circles of art nowadays, with its excesses and its vanities. A reflexion about this reality through the ironic image of the  protagonist, always the same. Sometimes funny and other times a slave to its own superficiality, absolutely addicted to itself and to the judgment of others. 
The most relevant value of this series is the technique, based on digital art (collage and illustration), motion graphics  and augmented reality. The augmented reality allows me a symbiosis between the real world and the virtual world through technological devices and platforms. It is a fabulous ally for artists as it gives a new dimension to work. Art comes to life, tells stories, evolves over time, even could include new characters, scenes and make the public an active part of the scene. This is the magic of the digital age. Augmented reality allows creating more complete and complex experiences. Pieces are formed by volume, games of lights and sounds, interactivity, etc. This allows us to create a unique virtual cosmos anywhere. This experience helps artists not go unnoticed. Our work becomes a part of the audience's memory.
I use it to create stories, to describe the artwork motivations, to  join nature with technology and to invite the public to enjoy a unique experience. It's the perfect way to introduce the work. 
Submitted by CollagePollage
My name is Collage Pollage. I have recently embarked on a venture into the collage world. I want to express my personal political views & design aesthetic in fun bright bold collages. I hope to make people either think more deeply about a society or be bewildered with the fun strange mix of images staring back at them. If you are interested in buying a work, print or would like to request a commission you can email me at pollagecollage@gmail.com or DM me on Instagram via @CollagePollage
Submitted by Jea Metrik
Hi, my name is ˌDƷIː.ƏˈMET.RꞮK (jeametrik).
I'm interested in animals and people, reduce them just to triangles, lines, squares, get them into the cyber world that we are living.
Help me to geometrize the world!
Submitted by Mthobisi Xolani Ximba
I'm an upcoming artist from Johannesburg in Soweto. I do most portraits with Graphite pencils and few with Charcoal and I'm open for commissions.
Submitte by Maxim Mitenkov
Submitted by Alena Hayeuskaya
Hi everyone!
My name is Alena. I really love to draw kind and positive illustrations. I enjoy creating illustrations for children's books, postcards, games and other products. I am open for cooperation, I will be glad to create something good with you.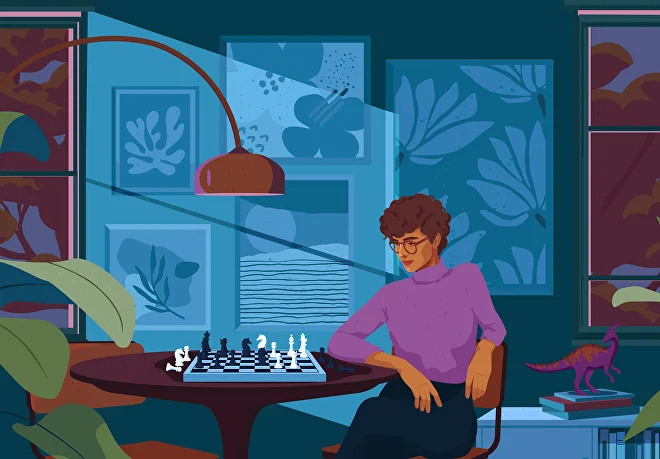 Submitted by Liza Rusalskaya
Freelance 2D illustrator from Minsk, Belarus.
"Constantly inspired by the world around me loves to capture the transient beauty of everyday moments;
Guided primarily by simplicity, smooth lines, and smooth color combinations"
CLIENTS: Penguin Random House, HarperCollins US, Macmillan Publishers, Hodder and Stoughton, Apple, Hearst, VMLYR, Cosmopolitan, Psychologie magazine.
Submitted by Jay Read
I created this fun and colourful digital artwork In January 2021. I had a lot of fun exploring colours and shapes to create this vibrant piece.
Submitted by Bridie Hinton
I moved back to Ireland recently, having lived, worked and studied for over 20 years in London, Paris, Vienna and Boston.
I hope to live a more simple life and connect deeply with what I love. I have always been very arty and at the same time loved mathematics. My background in mathematical modelling and AI has given me the opportunity to bring art and machine learning together.
The branch of AI used in my art has only been viable very recently. Now it is feasible to create palettes of thousands of digital images and blend and re-blend them. What is achieved is often quite stunning, very original and thought provoking. 
At the start of 2021 I finally finished my small art studio and I now have an environment that is creative and inspiring to my art. When I work I feel I am connecting with a part of me I hardly knew, that is now awakening.
I am lucky enough to live in Connemara, on the west coast of Ireland. It is about as far west you can be and still be in Europe. It's culture, people and landscape are very special.
I can see mountains across the bay from my home. In Gaelic they are called Na Beanna Beolathe – but they are better known as the 12 Bens or Pins.
The Atlantic weather changes what I see of them every day and I never get bored of the view.
Ireland is said to have some of the most interesting geology in the world. These peaks have deposits of quartzite formed over 500 million years ago. They often sparkle in the sun.
This print is a small tribute to one of them called Diamond Hill. People who know the Bens well tell me it looks nothing like it. I admire honesty.
Submitted by Eva Andzi-Quainoo
My name is Eva Andzi-Quainoo, I am a  Ghanaian illustrator based in London. I studied animation at London College of Communication, where I developed a keen interest in paper art and illustration. It was with this exposure that I was able to hone in on my skills and I began making handmade unique and vibrant greeting cards.
Fast forward to 2020, when the world stopped and the UK went into lockdown. I finally had time to work on personal projects. I love music and I'm an avid gig-goer, so I decided to put my passions together and create portraits of some of my favourite singers. I had so many artists to choose from, including some I'd seen perform live in the past and others I had plans to see before we went into lockdown.
I really wanted to highlight not just women but black women in music. I picked Lianne La Havas, Kelis, Solange and Ari Lennox. They are all incredibly talented, have a strong sense of style and use their hair as a form of expression. This was something I was very excited to dive into.
The Process
I printed a photo of each artist and traced over them using a Lightbox. I then chose the paper for each component. I traced and cut out each part with a scalpel. Finally I assembled and stuck down all the pieces, very much like a jigsaw. I can't wait to make more! My aim is to create portraits of all of my favourite singers, bands and musician. I've definitely got my work cut out…No pun intended!
Submitted by Yury Skorohod
Hello! My name is Yury Skorohod (Artsc0re), I am a dotwork artist from Minsk, Belarus. The 'dot' is an abstract object in space having neither volume, area, length nor any other measurable characteristics. This way, out of nothing, my drawings are getting born.