Gorgeous Prints & Packaging Design Collection – November 2020
---
Almost every business owner prefers to go digital with their brand. While this is most ideal method in terms of promoting a product or service, print media is still relevant. While the digital media is overcrowded with heavy contents and ads, print media still makes a huge impact in terms of marketing and promoting a brand or a product.
Marketing collateral like business cards, brochures, posters, T-shirts, and even product packaging give a tangible appeal to a brand, especially if they are designed in the most compelling manner like in the examples below. You'd think twice about discarding them.
Submitted by Maggie Wu
Fiezo, a fictitious brand introduces its brand new range of naturally essenced sparkling waters to the Australian market. Each flavour is produced from a combination of one tropical fruit plus its complementary pairing. Blending these unique fruity choices together, Fiezo will get you completely mesmerised by its sheer freshness and let you experience a delightful harmony of taste. The brand positions their product as an affordable healthy drink for those who want to pull themselves out of thirst and immerse in a fizzy moment even on the move.
To translate the idea "a harmonious blend of taste" graphically, a set of illustrations with quirky characters, bold colours and playful interpretations of fruits as instruments were developed and incorporated into the design. Each "scene" is descriptive of its flavours in different settings, referencing how they produce the feeling or sound of harmony. The aim is to have the consumers visualise and experience the upbeat mood, lightheartedness or soothing quality that the product has to offer. 
Submitted by Jo Cutri
Denada Sugar Free Ice Cream was created in 2017 in Perth, Australia. Completely guilt free and everything an ice cream should be silky, creamy and downright indulgent. Denada has a uniquely smooth texture, with bright, fresh flavours and a clean finish using only the finest of natural ingredients.
Denada translates to 'It's Nothing' so like the product itself the design is stripped back of any additives. The ingredients are all natural with no surprises and the packaging reflects the same philosophy. Something minimal, yet sophisticated
Through the design process there was always consideration to how the entire range looked on the shelf together and not just as individual tubs which stemmed from being a new product and needing a point of difference to have some impact in the marketplace. Inspiration and research covered everything from modern interior colour design trends to retro Japanese medical packaging. Once a strategy was in place, there was experimentation with dozens of colour combinations. The concept was then developed until the selected Pantone colours looked as delectable as the ice cream itself.
All Denada finished and shipping packaging is recyclable. Being a heath conscious product, there was a clear decision to extend this philosophy to the environment also.

Submitted by Konrad Sybilski
The main idea was to design a brand full of vitality, where the kombucha "Żywa Cultura" would represent a lively and joyful space.
"Żywa Cultura" means "A Living Culture". It is a word play that refers to benefits of kombucha and to its natural fermentation process. The label was built around a visually strong sign but the rest of elements in the layout stay playful and refer to the natural fermentation process. A unique iconography was inspired by ancient cultures that worshipped nature and well-being, therefore iconography emphasises healthy aspects of kombucha and creates a direct metaphor of "a living culture".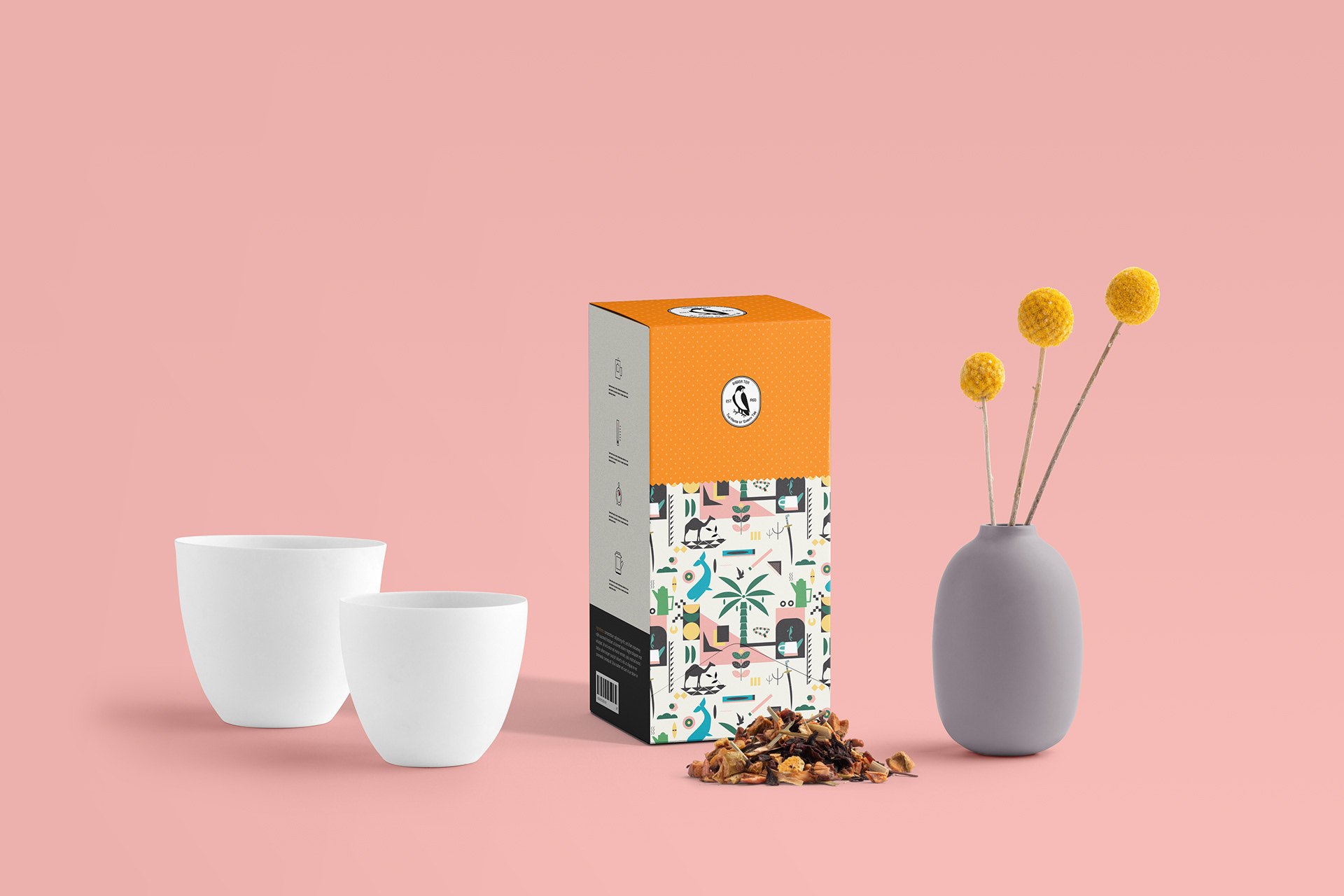 Submitted by Gamal Assy