Northstar Warrior: A Short Film About Women Empowerment
---
We recently had the privilege to talk to Diane Pascual, a storyteller and film producer for Northstar Warrior – a 2d animated short film with an intriguing story.
Northstar Warrior is a project put together by 20 talented artists that tells the story of female empowerment, creating one's destiny, following the path unknown, and connecting to a universal force that lies deep within all of us.
Diane tells how she made her idea come to live in an animated short film.
The Idea
The idea for this project came about in 2012, I was researching ideas for a graduate school thesis project while I was studying for my MFA online at the Academy of Art University of San Francisco.
Two years prior to that I had created and self-published a graphic novel that I was selling at comic-cons like the San Diego International comic-con and Emerald City Con in Seattle, called Dreamwalker: Spirit Portals on Amazon.
At the time I was burning out on grad school and working on the previous project (Dreamwalker)  that I wanted something different. One day while I was in New York, during the summer of 2012. I had gone to the National Museum of the American Indian with a friend and I was inspired!
I had long been inspired by Native American creation stories and felt a deep spiritual connection to some of the stories I had read as a kid growing up in California. I remember reading a book in class when I was 10 about the "Trail of Tears" and it made me so emotional and a part of me connected even though I'm not Native American descent, still their stories spoke to me.
I had always felt as a kid that I was in tune and tapped into something more than me, feeling a connection to something greater than me. Whether you want to call that God or the Universe, or just being in tune with the energy around you.
The Message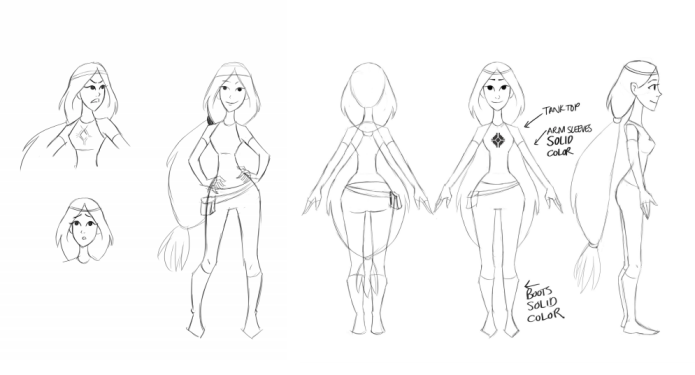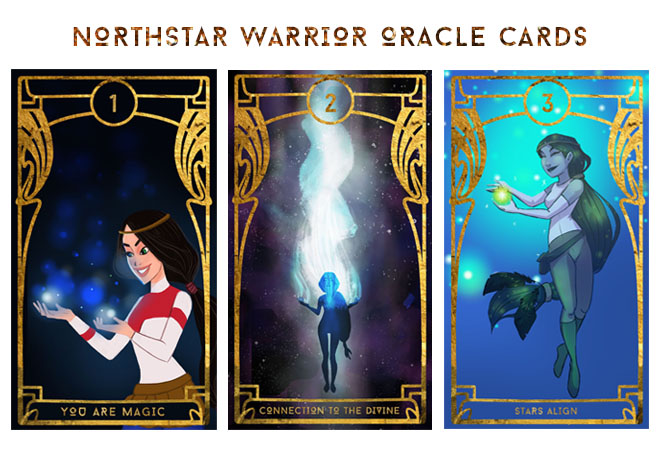 The message is to tell stories about finding your power within and to tell stories about strong female characters. Its about listening to that deep inner guidance, that voice and that deep knowing.
Listening within requires slowing down and stepping into the feminine energy, feminine energy is about surrendering to the flow of life and not making decisions from the Ego mind which is masculine energy. The feminine energy is always supportive, loving and in tune with the flow.
The Inspiration Behind The Project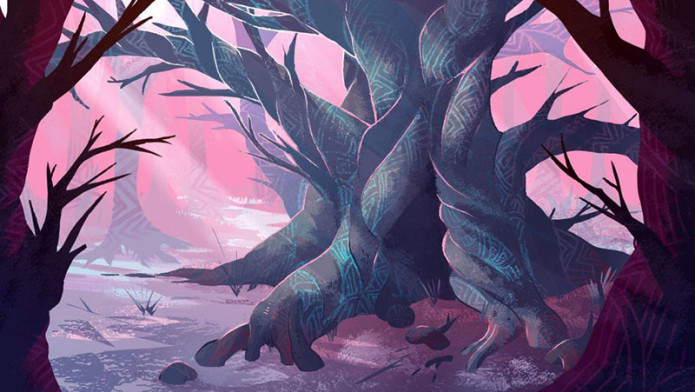 Growing up I was inspired by stories with magical elements, like Snow White. I also really love the movie Stardust because the character is a seemingly nobody and he discovers he's so much more.
I also really love the message in a movie I watched when I was a kid called "Teen Witch", there's a message in there saying "The real magic is believing in yourself." I think that we can create our very own everyday magic in our lives.
I also love the book "The Alchemist" that I read a few years ago about following and listening to your heart and discovering your own personal legend. I think society doesn't encourage following your heart and your passions, many of us walk down a path of safety and security.
Walking down an unknown path is scary, but once you make that decision that path is so liberating and freeing. We each all have a personal story within us waiting to be discovered, an inspired person has the ability to inspire so many others. I'm also inspired by strong females, women who can do anything and I wanted to portray that through the main character Sacha.
The most significant challenges faced in the animation industry and how I overcame it?
At the end of 2013 I left a comfortable in stable job as a Graphic Designer in New York and moved to Los Angeles. Thus began my short run freelancing in LA.
Challenges, I spent two and a half years freelancing with a variety of companies, talking to recruiters all the time. Picking up random work here and there, I spent a lot of time going on interviews with big companies, well known studios, it was almost like trying on a pair gloves, each glove I tried on didn't fit.
Some of the companies that I was able to work for, I'm very fortunate for having the experience working with Hasbro Studios as a product designer for the Disney dolls back in 2015. I also freelanced with Skechers USA as character designer and storyboard artist for their Modern Comfort shoe commercial, check out the project here:
http://prismlightstudios.la/project/skechers-usa-modern-comfort
I took whatever work I could get, smaller projects illustrating a children's book, Creating illustrations and branding for a Food Truck called Creolala in Los Angeles, t-shirt designs, small logo projects. I didn't have the luxury of being too picky, I took whatever project came my way, through recruiters, word of mouth, referrals from friends and past clients I worked with.
I've freelanced with William Morris Endeavor, Fuhu Inc., and some small non profits. I did so much networking and following up with contacts that it consumed a good chunk of my time!
I don't buy into the belief that artists can't make a living doing what they love, because it's false.You can make a living doing what you love as an artist and creative. You just have to hustle!
Every time I ended a project or a contract working with a company, I always felt called(inspired) to go back to working on Northstar Warrior. It was a project I could never put away even though I tried to put it away so many times!
In 2015 is when I formed Prism Light Studios, there was only two of us then. The biggest shift in mindset came after I left Hasbro Studios and went back to working on Northstar Warrior, I had come to the realization that it was a project bigger than me, that if we had the ability to affect and empower women through stories of building confidence and teaching young girls to be anything they wanted to be, I felt that I was following the right path even if I couldn't see the destination.
Then I moved back to San Francisco beginning of 2016, there I got into teaching at the Academy of Art University of San Francisco and contracted at Salesforce as a Senior Designer and illustrator for one of their teams. Currently I have moved to Reno, Nevada since this last August and I still freelance. I'm also building a small animation studio here and getting involved in the arts community.
This project Northstar Warrior is part of our brand at Prism Light Studios as a way of showcasing our talents but we also just love animation and storytelling! We want to create meaningful content for kids and adults!
We're excited about it because we have some talented female animators and artists on our team, one of my cousins from San Diego is a music composer and she creates all of the music and sounds for our animation!